Manufacturing Outlook: eyeing growth despite turbulence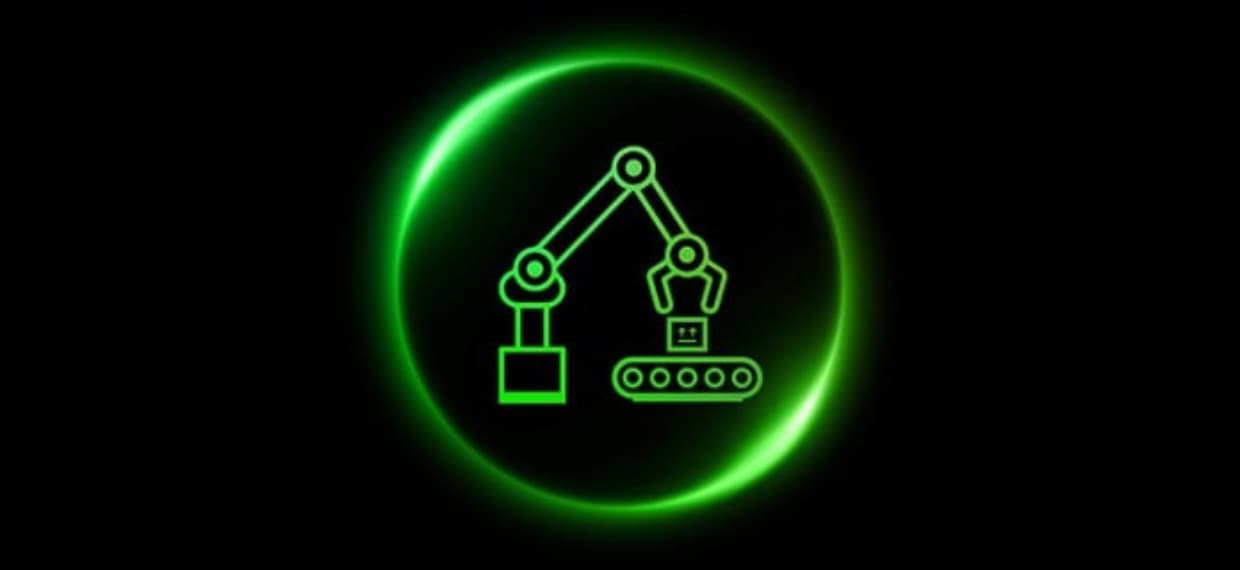 According to the Deloitte 2022 Manufacturing Industry Outlook, The global manufacturing industry is building back fast, undeterred by significant labour and supply chain challenges. To maintain this momentum, Deloiite suggests that manufacturers navigate elevated risks while advancing sustainability priorities. 
This extract from the 2022 Outlook explores three manufacturing industry trends that can help organisations turn risks into advantages and capture growth.
Manufacturers are remaking supply chains for advantage beyond the next disruption, says the report, with record numbers of unfilled jobs likely to limit higher productivity and growth in 2022. 
Talent scarcity is also compelling more manufacturers to consider raising pay. Although the industry has historically had a higher baseline wage for production workers, some competing industries are increasing wages faster than manufacturers. 
As digitization transforms manufacturing work, automation of recurring tasks could help to blunt some of the labour shortage's impact. Organisations may also have more incentive to "pull forward" future-of-work strategies by re-architecting work, rethinking the composition and capabilities of the workforce, and adopting flexible and innovative workplace strategies. 
To attract and retain talent, manufacturers should pair strategies such as reskilling with a recasting of their employment brand. Shrinking the industry's public perception gap by making manufacturing jobs a more desirable entry point could be critical to meeting hiring needs in 2022. 
In Deloiite's survey, 38 percent of executives report that attracting new workers is their top priority for the production workforce in 2022, followed by retention (31percent) and reskilling (13 percent). 
Reputational harm from a history of moving jobs to lower cost regions or outsourcing remains a generational challenge for some manufacturers to overcome. The industry may need to deploy creative solutions to improve workforce perception and experience. 
Manufacturing executives may need to balance goals for retention, culture, and innovation. Remote work for office workers was one of the early successes for business continuity in the pandemic and has changed the minds of many employees and employers. 
Hybrid and flexible work models will likely continue to evolve. As flexible work is taking root in offices, manufacturers should explore ways to add flexibility across their organisation in order to attract and retain workers. Organisations that can manage through workforce shortages and a rapid pace of change today can come out ahead. 
Supply chain resilience
Supply chain resilience has been a thread through our recent outlooks, and the challenges are acute and still unfolding.
There is no mistaking that manufacturers face near-continuous disruptions globally that add costs and test abilities to adapt. Purchasing manager reports continue to reveal systemwide complications from high demand, rising costs of raw materials and freight, and slow deliveries in the US.
Transportation challenges are likely to continue in 2022, including driver shortages in trucking and congestion at US container ports. As demand outpaces supply, higher costs are more likely to be passed on to customers. 
Root causes for extended US supply chain instability may include overreliance on low inventories, rationalisation of suppliers, and hollowing out of domestic capability.
Supply chain strategies in 2022 are expected to be multi pronged, according to our survey, including 41percent of executives who report their companies will further add or diversify suppliers in existing markets. Fifty-three percent of surveyed organisations plan to enhance data integration for supply-and-demand visibility and planning. 
Digital supply networks and data analytics can be powerful enablers for more flexible, multi-tiered responses to disruptions. The risks from not "connecting the dots" through available data can be significant: A lack of supply chain integration could stall smart factory initiatives for 3 in 5 manufacturers by 2025.
Beyond the data, reshoring of components or even final assemblies are likely to pick up steam as global sourcing and low-inventory models continue to diverge. Rising wages and transportation costs globally make nearshoring or onshoring more competitive at the same time that organisations look to avoid a repeat of 2020-21. Twenty-four percent of manufacturing executives surveyed are considering moving operations closer to end customers in different regions in 2022.
Acceleration in digital technology 
Manufacturers looking to capture growth and protect long-term profitability should embrace digital capabilities from corporate functions to the factory floor. Smart factories, including greenfield and brownfield investments for many manufacturers, are viewed as one of the keys to driving competitiveness.
More organisations are making progress and seeing results from more connected, reliable, efficient, and predictive processes at the plant. In 2022, 45 percent of manufacturing executives surveyed expect further increases in operational efficiency from investments in industrial Internet of Things (lloT) that connect machines and automate processes. 
US manufacturers have room to run with advanced manufacturing compared to many competitors globally. The number of industrial robots as a share of manufacturing workers in the United States is below countries like Korea, Singapore, and Germany.
Half of executives Deloitte surveyed expected to increase operational efficiency in 2022 through their investments in robots and cobots. Investment in artificial intelligence technologies is also expected to see a compound annual growth rate (CAGR) above 20 percent through 2025.
Discrete manufacturing is among the top-three industries expected to invest most heavily in Al, primarily in quality management and automated preventive maintenance use cases.
Advanced global "lighthouse" factories showcase the art of the possible in bringing smart manufacturing to scale. Foundational technologies such as cloud computing enable computational power, visibility, scale, and speed.
Meanwhile, Industrial 5G deployment may also expand in 2022 with advances in technology and use cases. One global equipment manufacturer has invested in multiple private 5G networks to enable automation and intelligence on factory floors as well as to support connected products.