Guest Editorial, Industry Politics
Published 11-09-2020
| Article appears in August 2020 Issue
MANUFACTURING NEEDS LONG-TERM AGENDA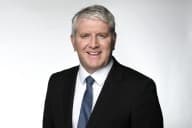 As we entered 2020, nothing could have prepared Australians that we were set to face economic turmoil not seen since the Great Depression, borne out of a global virus.
While we don't know the precise effects of this virus nor in turn the economic consequences, what we do know is that we are experiencing an upheaval causing record job losses and economic contraction.
We also know that how we respond to this economic crisis in the months and years ahead is crucial to our long term economic and social wellbeing.
The Prime Minister has spoken of the idea of a "snap back" at the end of this crisis. But snap back to what, exactly?
There was no robust economy prior to COVID-19.
Well before this global pandemic and well before the summer bushfires, Australia's economy was weak with sluggish wages growth, slowing productivity, softening unemployment and rising underemployment.
The Government's economic update in July simply pushed what was a September cliff with a slow descent toward a March cliff.
This is not reform and it is not a comprehensive strategic plan for the country.
As part of a strategic plan, the Government needs a comprehensive manufacturing and industry policy to drive employment and boost economic growth.
We're into the seventh years of this government, and yet the long-term agenda for Australian manufacturing is paper thin.
The National Coronavirus Coordination Commission's Manufacturing taskforce is yet to release its report.
Media reports would have you question what exactly this government has been doing during its time in office. Australia's manufacturing policy has been criticised as "fragmented" with "short term solutions" and "misaligned incentives".
Professor Roy Green has openly commented on the fragmentation and under-resourcing of Australia's industry policy saying, "Funding for research and innovation is spread haphazardly over 13 portfolio areas and 150 budget line items."
The economic Budget update was a perfect opportunity to announce such a belated plan, but nothing was forthcoming. We now have to wait until the October budget, if we can trust that any strategy will be announced then.
If the Morrison Government was as committed to supporting Australian manufacturing as they say they are, then why has the Industry minister's COAG not met since October 2018?
COVID-19 is a blinding reminder of the error that was goading car manufacturers to leave our shores: a failed energy policy increasing the costs of manufacturing; the depletion of critical skills; the destruction of the viability of smaller manufacturers further down the supply chain; and the withdrawal of private capital from research and development.
Speaking of research and development, a number of business leaders and experts have raised concerns about Australia's R&D capacity, which is inextricably linked to a recovery led by advanced manufacturing.
Without even a hint of irony, the only plan the Morrison Government currently has for Australia's manufacturing industry is to rip $1.8 billion from the Research and Development Tax Incentive (RDTI).
They speak publicly against raising taxes to drive economic recovery, but at the same time they want to increase the tax burden on innovative firms by nearly $2 billion.
ResMed, the company often lauded by Industry Minister Karen Andrews for their help in developing essential Personal Protective Equipment, recently criticised the R&D Tax Incentive bill, saying amendments to the bill "makes Australia less attractive to invest relative to other countries".
The Lighting Council of Australia has commented that they are troubled we will see a transfer of R&D away from Australia to New Zealand, which will cost Australian jobs.
Australia has always been a nation that makes things, but this ability is shrinking as the manufacturing sector has been contracting, not growing.
The virus has demonstrated just how vulnerable Australia is to global supply chain shocks.
According to research by Jim Stanford at the Australia Institute's Centre for Future Work, Australia ranks last in a list of OECD countries in terms of manufacturing self-sufficiency.
Less than 1 million people work in the manufacturing sector, accounting for 6.4 per cent of jobs. This has declined from 16.5 per cent of the workforce in the late 1980s, when manufacturing was the largest employer.
The Harvard University Economic Complexity Index assesses the complexity of economies through the diversity and research intensity of exports. Australia, ranked 50 on that index in 1995, dropped to 93 by 2017.
Without new investment in advanced manufacturing, we will not diversify our economic base and that will limit prospects for growth.
It is without a doubt that some of our manufacturers have adapted to produce much needed Personal Protective Equipment and other essential supplies during COVID-19.
But let me be clear, Australia needs a more sophisticated manufacturing plan than just responding to crises.
If we want manufacturing and industry policy to be front and centre, then we need a government that believes in its future and takes it seriously.
The impact of this recession has been so great and so sudden. And our response must be bold and strategic.
The lack of a comprehensive plan for economic recovery is a missed opportunity to create jobs.
Labor will continue to offer strategic advice and rise to the significant challenge ahead.
We just hope that advice won't fall on deaf ears.
Brendan O'Connor is Shadow Minister for Industry and Employment.