MANUFACTURING INDUSTRY SHIFTS FROM PRODUCTS TO OUTCOMES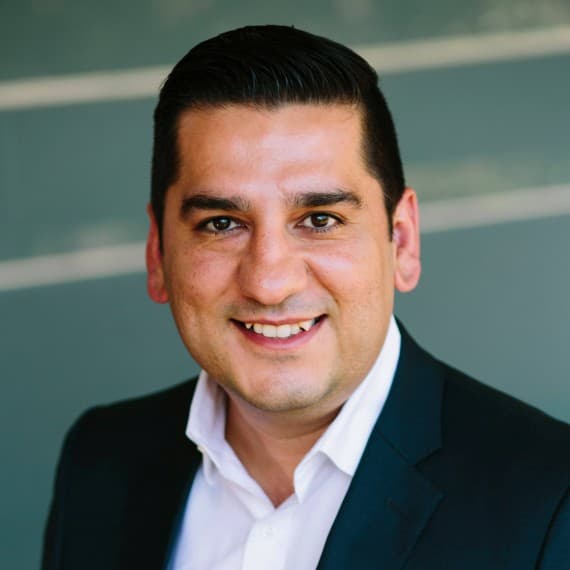 Australia's manufacturing industry has been on a steady incline for 23 months, including strong employment growth across the sector. There is a huge opportunity ahead to transform the way the manufacturing industry delivers value to customers: through a focus on customer experience and delivering outcome-based solutions. New technology and a complete business model overhaul are the keys to success.
While the ups and downs of the industry's performance will continue to be influenced by various external parties ranging from the government to trade associations, there is a high level of control manufacturers can still accomplish to thrive in the fourth industrial revolution. The Internet of Things (IoT) will enable manufacturers to reimagine their businesses in incredibly profound ways.
Beginning at the end, thinking customer first
Australian households currently average more than 17 connected devices, and this will grow to 37 devices per household by 2020, according to Telsyte. Meanwhile, outside the home, major organisations across the national public sector are teaming up to enable connected and smart cities, driving better and more efficient use of public spaces and infrastructure.
The growth of the IoT has introduced myriad ways for manufacturers to look beyond the production of things, and expand into the production of data, customer insights, communication channels, and more. When manufacturers begin by looking at the end of the product's development and usage, it opens them up to new strategies and approaches to delivering on customer expectations and to growing their customer relationships for the future.
Rather than looking at problems and challenges from the lens of 'What product can we deliver?', savvy manufacturers are focusing on 'How can we achieve the end outcome our customers want?'
Many manufacturers have caught onto this quickly. For example, one of Australia's oldest brands, Bickford's, is embracing advanced manufacturing technologies in order to stay ahead of the digital curve.
Founded over 175 years ago and recognised by the National Trust of South Australia as a Heritage Icon, Bickford's has introduced a fleet of IoT enabled driverless forklifts to prepare distribution of its cordials and drinks. These vehicles follow instructions uploaded to a computer system during the day, which ensures that the correct products are waiting for distribution each morning.
Gone are the days of simply needing and supplying products – we're now in the subscription economy where manufacturers are expected to know exactly how much, when and where a product is needed by specific customers. Employees are able to track each item, while the autonomous forklifts manage stock from various locations and track every aspect of supply chain distribution, including stock levels and use by dates.
Queensland snack food company Majans recently introduced an IoT suite to provide real-time reporting and improved data analysis for better quality control of their food products.
Flinders University also revealed a new Manufacturing Innovation Hub earlier this year, which provides "practical training and real-world research opportunities for students, researchers and businesses wanting to learn more about automation". Control is shifting to the consumers, and manufacturers are perfectly positioned to become consumers' trusted partners by sharing the data and insights that help consumers know what they need and how to ask for it.
Globally, supply chains are starting to cognify and manage themselves. Honeywell is working with Intel to let logistics managers not only track packages of sensitive electronic equipment, but also monitor those packages' "health" via a simple stick-on sensor that tracks information such as: location, shock and tilt, light, humidity, temperature, and potential tampering. That allows for detailed, real-time inventory tracking by land, sea or air.
The stories share a common through-line: connectivity opens pathways for manufacturers to offer services, not products, which allows businesses to build around outcomes, not assets.
Adding digital services for boundless intelligence
The IoT, along with the rapid advent of artificial intelligence is also enabling manufacturers around the world to increase their visibility, control, and understanding of product performance.
By creating digital twins – or digital replicas – of physical assets, manufacturers can layer data together to understand how physical devices will work in real time and how they will operate over time. Tien Tzuo, CEO and co-founder of Zuora and author of "Subscribed: Why the subscription model will be your company's future – and what to do about it", predicts that we are on the verge of a "manufacturing revolution": one that will inevitably result in "double digit gains for global productivity, output and growth".
A jet engine that is being operated in South East Asia, for example, has a different digital twin from one primarily flying across the Tasman Sea. Over time, those engines behave and degrade in different ways, and transmit usage data accordingly.
Very soon, engineers on the ground will use augmented reality (AR) headsets to see all this information overlaid on the jet engines when they inspect them. The digital twins will point out wear and trouble spots and offer recommendations on how to resolve issues based on asset history. In Australia, CSIRO engineers are developing advanced AR technologies to revolutionise emergency services and allow paramedics of the future to 'beam in' or respond to incidents in real time.
With the raw data generated by dozens, hundreds, or millions of digital twins, and analytics software that can interpret that data, manufacturers now have new intelligence to sell as a service to the customers who buy their products.
Welcome to the subscription economy, where adding sensors and connectivity means that everything can now be designed, sold, and consumed as a service. Smart flooring companies are helping large office spaces to monitor foot traffic and reduce energy costs for instance, with digital services like these now allowing hospitals in the USA to better monitor their patients' movements.
As the growth of IoT continues to drive adoption of AR and AI capabilities, everything we make will soon have predictive maintenance, improved efficiency, better safety, and better usability. But what's more, manufacturers will have new revenue streams and value to add to boost customer relationships for the long haul.
Iman Ghodosi is VP and GM Asia Pacific Region at Zuora.