Published 23-06-2020
| Article appears in June 2020 Issue
MANUFACTURING HUB TO BOOST GLADSTONE INDUSTRY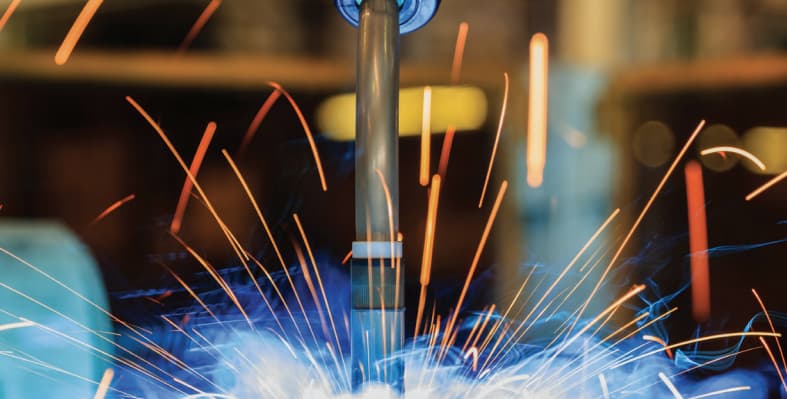 The Queensland Government has delivered a new manufacturing hub in Gladstone in an effort to create jobs and strengthen the industry within the region.
Located at Gladstone's Central Queensland University, the hub will function as a centre of expertise for advanced manufacturing that will build on the region's healthy manufacturing industry.
Minister for Regional Development and Manufacturing Glenn Butcher says the hub will provide innovative training and advice to a sector that already employs more than 5,000 people in the region.
"The Gladstone Manufacturing Hub will be an access point for local manufacturers to develop their skills and expertise for advanced manufacturing," he says.
"We're aiming to take the manufacturing industry to new heights in Gladstone, which is already one of Queensland's industrial powerhouses with access to a significant State Development Area and the Port of Gladstone."
Gladstone's strong history of manufacturing made it the ideal place to establish the hub, which Minister Butcher says will complement a similar initiative in Rockhampton.
"This will complement the work of the Rockhampton Hub focusing on Central Queensland's key manufacturing strengths of rail, metal production and food innovation," he says.
The Gladstone Hub will focus on developing the region's growing hydrogen industry, renewable energy sector and biofuels.
The Gladstone Hub's location at the Central Queensland University is also fitting, Minister Butcher says, given the uni's strong history in providing exceptional training and education.
"Integrating the hub with the university will be vital to securing the best possible outcomes for our passionate manufacturers building the workforce of the future," he says.
"This hub will deliver more great gains for Gladstone and the Central Queensland region."
The Palaszczuk Government's Manufacturing Hubs Grant Program provides up to $13.5 million to assist eligible businesses in the manufacturing sectors of the Cairns, Townsville and Rockhampton regions.
The Gladstone Hub is the latest to have access to that initiative.
Central Queensland University Vice-Chancellor and President Professor Nick Klomp says the hub's location at the university promotes collaboration between the manufacturing industry, education providers and researchers.
"Readying Gladstone's workforce to transition into advanced manufacturing requires dedication to innovation, transformation and continued learning," Professor Klomp says.
Minister Butcher believes the hub will take Central Queensland industry from strength to strength.
"Having a strong manufacturing hubs presence across the Central Queensland region will allow us to build a network of manufacturers who are ready to show the world what they can do."