MANUFACTURING GROWS FOR TENTH CONSECUTIVE MONTH
03-08-2017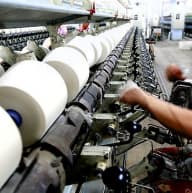 Australian manufacturing has continued its upward path for the tenth consecutive month, with the Ai Group's Performance of Manufacturing Index coming in at 56.0 for July.
The manufacturers surveyed for the report cited increased demand from construction, mining and agriculture for locally manufactured construction materials, machinery and equipment. Large government-funded projects in NSW and Victoria also increased demand, as did the nation's ever-growing schedule of solar and wind power projects.
On the down side, manufacturers across many sectors report significant challenges from rapidly rising energy costs, higher raw material costs, the rising Australian dollar, and the impending departure of automotive assembly.
Overall, the data reveal that manufacturers' margins are still under pressure. The input prices subindex increased by 4.4 points to 69.3 points, while the wages subindex decreased by 4.7 points to a less expansionary 55.7 points July.
The manufacturing selling price sub-index increased by 2.9 points to a neutral 50.0 points, with most subsectors showing negative or minimal growth in selling prices in July.
Ai Group Chief Executive, Innes Willox, highlighted that "production, sales, exports and employment all grew during the month, in part thanks to the strength of other key sectors including construction and agriculture, and the recovery of spending in the mining sector."
"These growth opportunities more than offset the further decline of automotive assembly. They are also, at least for the time being, helping to mitigate the growing threats from unrelenting energy price rises and a higher dollar," he added.