MANUFACTURING FATALITIES DOWN IN 2014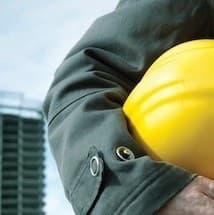 The number of work-related fatalities in the manufacturing sector in 2014 fell slightly over the previous year, according to industry data.
The latest Safe Work Australia Work-Related Traumatic Injury Fatalities Report recorded 185 worker fatalities in 2014.
Of those fatalities, the manufacturing sector accounted for 12 – two less than the previous year.
The number of worker deaths listed in the report is based on initial media reports and is a preliminary estimate for the number of people killed while working. Once the appropriate authority has investigated the death, more accurate information becomes available.
Year-to-date 2014: worker deaths by industry of workplace
| INDUSTRY OF WORKPLACE | TOTAL WORKER DEATHS 2013 | TOTAL WORKER DEATHS 2014 |
| --- | --- | --- |
| Transport, postal & warehousing | 52 | 47 |
| Agriculture, forestry & fishing | 50 | 46 |
| Construction | 17 | 29 |
| Mining | 10 | 15 |
| Arts & recreation services | 10 | 13 |
| Manufacturing | 14 | 12 |
| Accommodation & food services | 3 | 6 |
| Wholesale trade | 4 | 5 |
| Administrative & support services | 1 | 3 |
| Electricity, gas, water & waste services | 7 | 3 |
| Health care & social assistance | 2 | 2 |
| Public administration & safety | 5 | 2 |
| Government administration & defence | 1 | 1 |
| Other services | 4 | 1 |
| Education & training | 0 | 0 |
| Financial & insurance services | 0 | 0 |
| Information media & telecommunications | 1 | 0 |
| Professional, scientific & technical services | 0 | 0 |
| Retail trade | 6 | 0 |
| Total worker deaths | 187 | 185 |