MANUFACTURING EXPANSION EASES IN APRIL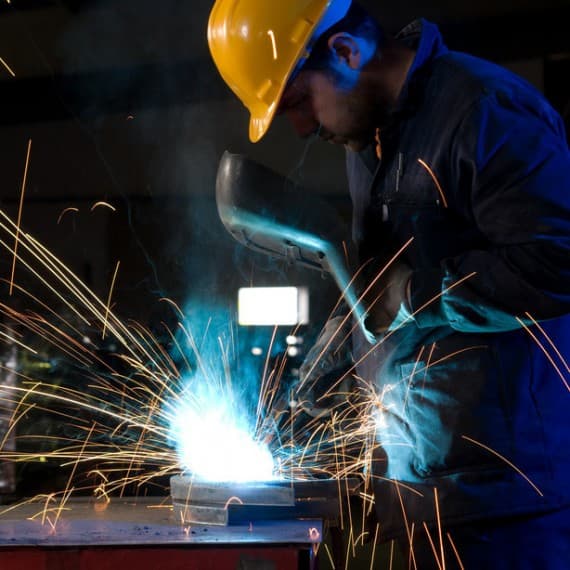 Manufacturing expansion eases in April
Australian manufacturing activity retreated in April following a 12-month high the previous month.
The Australia Industry Group's performance of manufacturing index fell to 53.4 last month from 58.1 in March – the biggest fall since last June.
But alarm bells should not be ringing just yet.
The sector remains in expansionary territory (above the threshold of 50 points).
The April result comes off a very strong Australian PMI in March (the highest since April 2004) and continues the current run of expansions to ten months, the longest unbroken period of growth for the Australian PMI® since September 2006.
The depreciation of the Australian dollar continues to drive the sector, assisting growth in exports and import-competing sales. Although the Australian dollar has appreciated again, key manufacturing sectors continue to expand, albeit at a slower pace.
Of the seven activity sub-indexes in the Australian PMI® all expanded in April except employment. Production (56.8 points), sales (56.8 points) and stocks (56.7 points) expanded strongly. New orders grew at a slower pace, but remained in mild expansion.
Five of the eight manufacturing sub-sectors in the Australian PMI® expanded in April (three month moving averages), the same number as March.
The large food & beverages sub-sector, continued to outperform the other sectors, moving up to a record 74.1 points. Wood & paper also expanded strongly in April (65.8 points) as did non-metallic mineral products (57.5 points). The March recovery in the machinery & equipment sub-sector was short-lived with this key sub-sector moving back into contraction in April (47.8 points).
Ai Group Chief Executive, Innes Willox, said: "The current expansion in manufacturing is a much-needed turnaround for a sector that has been through a very tough decade. "While margins remain tight, recovering domestic market share and building momentum in a variety of export markets provide a strong foundation for the lift in confidence required for the sector to move up another gear."