MANUFACTURING DATA: "JUST IN TIME" OR TOO LITTLE, TOO LATE?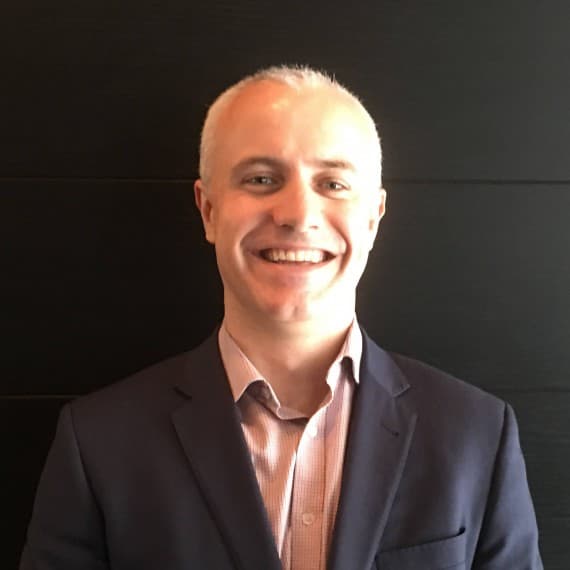 The data race is underway, but many Australian manufacturers are still standing at the starting line.
After being ranked 22nd of out 40 on last year's Global Manufacturing Competitiveness Index, Australia is at risk of falling behind even further, especially compared with its regional neighbours.
The Zebra 2017 Asia Pacific Manufacturing Vision Study found that APAC will soon lead the way in adopting Industry 4.0 and smart factory technology, with 77 per cent of respondents expecting to collect data from production, supply chain, and workers in a holistic manner by 2020.
Will Australian manufacturers be among the leaders? And as regional competition pressure for "just-in-time" production increases, what can Australian manufacturers do to retain their edge in the world's most competitive manufacturing region?
One of the most common answers – data and analytics – has yet to bear significant fruit for many manufacturers. Sometimes, the sheer amount of data generated by production and supply chain processes proves overwhelming for the manufacturer. For others, the speed of intelligence is the issue: by the time new insights or reports are ready for action, the opportunity has already passed. Data are perishable.
Australian manufacturers need to adopt a more strategic approach to what data are tracked, when they are analysed, and how that insight and visibility triggers actions on the production and warehouse floor.
Doing more with less data
When it comes to data collection, manufacturers would be wise not to bite off more than they can chew. A modern production line and supply chain may involve hundreds or even thousands of data points spanning a variety of formats, countries, and regulatory regimes. Trying to derive intelligence from every single one of these data points will inevitably prove counterproductive.
Manufacturers can get a competitive advantage by focusing on the warehouse as the heart of manufacturing operations. Inventory volumes and location, for example, directly impact a manufacturer's ability to meet demand – and even predict it for the future.
Data about shipment returns can reveal underlying weaknesses in certain products, whether related to their manufacture or marketing. Many forward-thinking manufacturers are already gaining valuable insight from these areas. Our survey found that 38 per cent of APAC manufacturers already use location tracking technology, but this is expected to jump to 51 per cent by 2022.
Manufacturers can gain quick, significant performance improvements by tracking several key data points from their warehouses, then incrementally expand their systems to track more and more data points. Many of the companies we talk to, for example, plan to roll out Internet of Things technologies like smart shelves in their warehouses first, before applying them to other more complex facets of production.
Accelerate the thought process
Data only have value if they can be analysed intelligently – and in time.
Just-in-time manufacturing and new technologies like 3D printing are forcing manufacturers to react to highly personalised demands faster than ever before. They can only do so if their analytics platforms are able to generate real-time insights, and data are made instantaneously available to all types of decision-makers.
These decision-makers include executives and managers as well as perhaps, even more importantly, the frontline employees working in the warehouse and on the plant floor. Mobile technology and wearables, together with the Internet of Things will play a major role in facilitating connections between data collection and insight.
Before fully deploying any analytics platform, manufacturers should stress-test its response to large, high-velocity volumes of data that they frequently deal with. These include batch orders or supplier invoices.
They should also ensure that their warehouse and production teams can quickly understand the insights that come to them, ideally through techniques like data visualisation or intuitive dashboards that can suit both the boardroom and storeroom. The faster and clearer an analytics platform can make its analysis, the more effectively the manufacturer can tighten up its operations.
Turn insight into action
For manufacturers to truly benefit from data, they must be able to consistently put what they learn into everyday practice. Once again, the accessibility of data plays a huge role here.
Data confined to just the boardroom will have only a limited effect on day-to-day efficiency or productivity. Only when it influences action at the factory and warehouse level do data yield their ripest fruit for manufacturers.
A manufacturer's data strategy must include ways to act on data, not just track it. Technologies like voice-directed picking, for example, give warehouse staff spoken instructions on what items to collect and where – turning inventory data into a smooth flow of materials.
When combined with RFID scanning – which also functions as a data-tracking mechanism – for verifying item selections, these technologies can speed up overall order fulfilments by 15% or more. And when manufacturers directly connect their data platforms to automation technologies – including the use of robotics in both production and logistics – they can significantly improve their margins and scale up operations far faster than before.
Manufacturers are already realising the very real benefits of data connectivity – namely, increased visibility into the entire manufacturing process, an accelerated pace in shipping and receiving, faster identification of points of failure and deeper insights into the interworkings of their operations.
Has Australia missed its chance? Not necessarily, but with the number of manufacturers around the world supporting a fully connected factory set to nearly triple by 2022, Australian enterprises must act soon.
If Australian manufacturers can pivot to focus on tracking the right forms of data and responding to them as quickly as possible, they may still be just in time to gain a performance edge over their competition.
Tom Christodoulou is Regional Director, Australia & New Zealand for Zebra Technologies.