Guest Editorial, Industry Politics
Published 10-09-2020
| Article appears in August 2020 Issue
MANUFACTURING CRUCIAL TO AUSTRALIAN COVID RECOVERY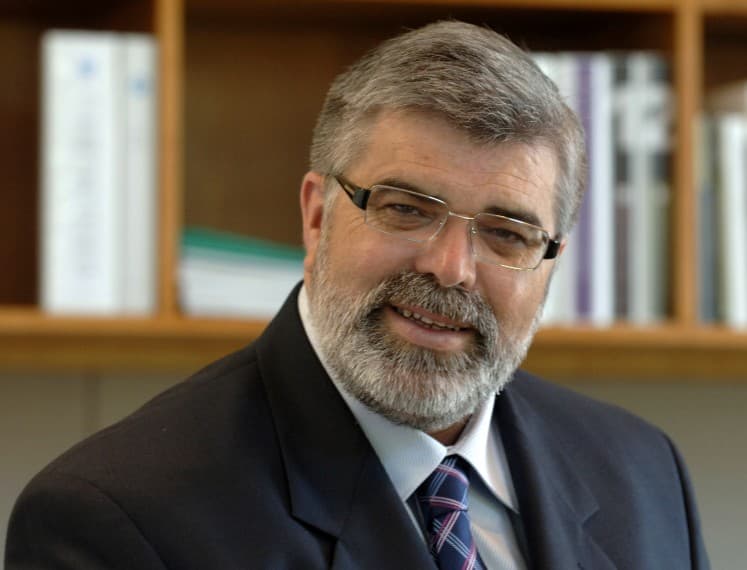 Manufacturing will be crucial to Australia's recovery from the COVID-19 pandemic.
That has been acknowledged in the Morrison Government's interventions to ensure that there is a stockpile of personal protective equipment for healthcare workers and ventilators for ICUs.
But the Government also needs to recognise that the role of manufacturing in economic recovery will be much broader.
Only the manufacturing sector can generate enough well-paid, secure jobs: the pandemic has shown how dependence on casual work forces many people to live dangerously close to the poverty line.
Manufacturing is also the most innovative sector of the economy. It is a powerhouse of ideas that will enable Australia to adapt to the technologies transforming production around the world.
But, for the sector to achieve this potential, a way must be found to ensure reliable supplies of affordable energy while also meeting our international obligations on climate change.
Heavy industry, especially the production of steel, aluminium, cement, plastics and chemicals, consumes large amounts of energy.
These manufacturers produce the materials on which other manufacturers depend, yet many of them fear for their survival because Australia's domestic gas prices are too high.
Gas is a fundamental input to Australian manufacturing. It is used as a feedstock in plastics and chemical production, and in those industries there is no substitute for it.
It is also widely used to produce heat and steam, and to generate electricity and power processes in manufacturing.
Gas is also a fundamental driver of electricity prices in Australia's National Electricity Market, where high gas prices and high electricity prices have become inextricably linked.
It is absurd that Australian gas can be bought more cheaply in Tokyo than in Melbourne, and that one of the world's biggest gas producers has talked about building an import terminal to supply domestic manufacturers.
There is no question of Australia not having enough gas. The problem is that gas has become too expensive for our manufacturers.
In eastern Australia today, manufacturers pay 150 per cent more for gas and 175 per cent more for electricity than they were paying a decade ago.
The result is that jobs have been lost and investment opportunities missed.
In August, an interim report by the Australian Competition and Consumer Commission found that the gap between domestic and export parity prices for gas is widening.
The Chair of the Australian Competition and Consumer Commission, Rod Simms, said that this would "have an inevitable impact on Australia's industrial sector during what is already a difficult economic period … I am yet to hear a compelling reason from LNG producers as to why domestic users are paying substantially higher prices than buyers in international markets."
A way must be found to make gas affordable, not only for the needs of industries that depend on gas but because it will be a crucial transitional fuel as we move to cleaner forms of power generation.
I am confident that Australia can achieve net zero emissions by 2050, but we will not do it by allowing industry to collapse.
This has been recognised by the Chief Scientist, Dr Alan Finkel, who wrote: "the adoption of more renewable electricity will be faster, more economical and more reliable if natural gas-fired electricity generation continues to be available in the near to medium-term …
"Natural gas-fired electricity can pick up where batteries and pumped hydroelectricity run short. Furthermore, natural gas-fired electricity has an important firming role to play as, and when, existing coal-fired stations close due to age or competition."
Australia must heed the informed advice of scientists when making economic decisions that will shape our post-pandemic future.
And we must dismiss the slogans of uninformed commentators and politicians who pretend that we have to choose between keeping industry alive and effective action on climate change.
Nor should the Commonwealth hand its responsibilities under the Environmental Protection and Biodiversity Control Act to the states, as the Prime Minister has proposed.
The Federal Government must ensure Australia continues to meet its international obligations.
It is possible to do that while also intervening to secure the gas supply.
The Government must do both to ensure Australia is well placed to emerge from the pandemic as a productive modern economy.
Kim Carr is a Labor Senator from Victoria, and a former minister and shadow minister for innovation, industry, science and research.