MANUFACTURING COUNCIL COLLAPSE LARGELY FOR SHOW
17-08-2017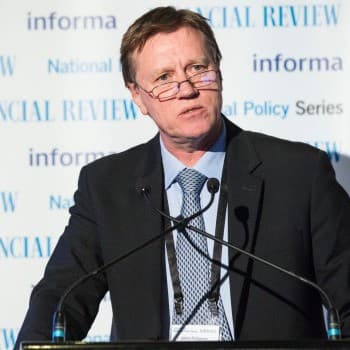 Australian Advanced Manufacturing Council chairman John Pollaers
Despite a series of high-profile resignations leading to the disbanding of Trump's entire Manufacturing Jobs Council, the Republican party's strategy towards business and deregulation appears unlikely to change. 
While many saw the resignations of prominent CEOs, such as Denise Morrison of Campbells, and Ken Frazier of Merck Pharma, as a blow to the administration's ability to negotiate with big businesses, the reality is that advisory councils often play a relatively superficial role in the crafting of economic policy. 
Australia has a plethora of manufacturing industry advisory councils, including the Advanced Manufacturing Advisory Council, the Australian Advanced Manufacturing Council, the Innovative Regions Centre, the CSIRO Manufacturing Sector Advisory Council, the Manufacturing Industry Skills Advisory Council, and the Australian Manufacturing Council (previously named as the Manufacturing Industries Advisory Council). 
While the Australian government does appear to take the advice of these councils seriously (in particular those who operate at the state rather than federal level), the American outlook is less cooperative. 
Often, statements released by the private-sector advisory councils are ignored by the government, or paid lip service. There is no guarantee that any advisory body, whether it be private or government, will be heeded if it gives inconvenient advice. 
Such appeared to be the case with the Manufacturing Jobs Council, where members complained that the administration did not take their feedback on board. Their largest contribution was participating in media events and photo ops, and this may have contributed to their ultimate choice to disband. 
Accounts differ as to whether the group disbanded at their own will or at the request of the administration, but what is certain is that the Rebublican approach of rolling back regulations and favouring local manufacturing still appears to be firmly on track. 
Most recently, this has taken the form of attempts to roll back the Environmental Protection Agency's laws that place limits on how much waste can be in runoff water from power plants.
The EPA is also currently reviewing the emissions limits on certain automobiles.