Guest Editorial, Industry Politics
Published 08-09-2020
| Article appears in August 2020 Issue
MANUFACTURING CENTRAL TO AUSTRALIA'S RESILIENCE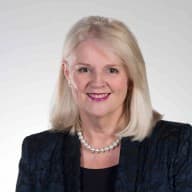 Manufacturing is not just about making things, but is a central part of a modern, strong and resilient Australia.
Nations are known by what they produce and their citizens take pride when these products develop an international reputation for excellence.
Australia has a strong manufacturing capability, with its agility and capability on full display in rising to the challenges of the COVID-19 crisis.
But we can do much more.
The Morrison Government wants to help our manufacturers flourish, create more highly skilled jobs for Australians, while unlocking critical export market opportunities.
We want to help develop the most modern, competitive, resilient and advanced manufacturing capability we can, with diverse supply chains.
We want Australian Made to be a byword for excellence, both at home and overseas.
To export to the world you need to match and beat your global competitors in the quality of the products you produce. For it is in the pursuit of quality that Australian firms can create a competitive edge.
At the same time we want to develop a manufacturing capability with the ability to supply some of our nation's essential needs, particularly in times of crisis.
There has been a surge in public support for our local manufacturers. We have to harness this support as we work through and emerge from the COVID-19 crisis.
Australia is known worldwide for the quality of our natural resources, but we can never be content with just digging things up and exporting them.
We need to pursue opportunities to add value to our own resources.
This involves being selective – we can't be all things to all people.
We need to look at what we are good at and what we can be good at. We have to identify our advantages and strengths and build upon them, including in areas of strategic importance.
While we won't be manufacturing the next iPhone or iPad, there are significant opportunities to develop components right here at home and further build a battery industry through processing our critical minerals and rare earths.
COVID-19 has shown the great strengths of our med-tech community and we want to expand the sector and pharmaceutical manufacturing.
We have a worldwide reputation for clean, green food and it is time we further enhance our strengths in food processing.
Manufacturing will be at the heart of Australia's COVID-19 recovery.
Along with reducing input costs like energy and promoting local products, the Government is determined to help industry be enterprise driven and to scale up local production.
As Industry Minister I am interested in outcomes, in particular what can be done not only to build Australian manufacturing in the next 12 months but to secure the jobs for our children's future in the years and decades beyond.
I will continue to work closely with industry to build on our strengths and help our manufacturers expand and prosper.
The Hon Karen Andrews MP is Minister for Industry, Science and Technology