MANUFACTURING BEYOND THE ASSEMBLY LINE: CREATING A CONNECTED BUSINESS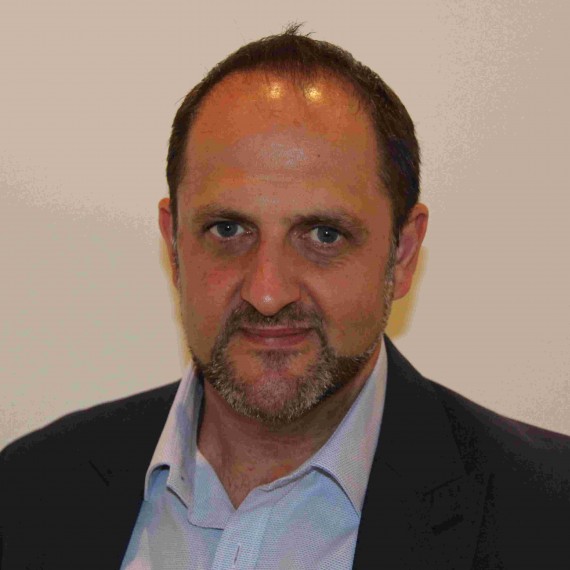 It's very common for businesses to try to be all things to all people. And, obviously, some have been very successful at it. Remember how Amazon started? Books. Now it's an ecommerce behemoth with a catalogue that spans just about any product that comes to mind.
However, this approach has become unsuitable for the manufacturing industry.
According to IDC's Heather Ashton (Research Manager, Service Innovation and Connected Product Strategies): "Manufacturers are actively applying innovative technologies to their service processes and starting to see measurable results. Companies that haven't yet started experimenting with augmented reality, service bots, or blockchain for improved customer engagement will fall behind their peers quickly as this technology continues to evolve rapidly."
We're already seeing plenty of this in Australia and elsewhere in the world. As well as those listed by Ashton, trends including artificial intelligence (AI) and machine learning, the Internet of Things (IoT) and analytics are receiving interest aplenty and forcing organisations to rethink how they work - particularly when it comes to technologies used as part of manufacturing processes. Those manufacturers that adapt are winning.
One size doesn't fit all
Decades ago, manufacturers invested in large, monolithic software that promised to meet all their IT needs. And to be fair, those software suites delivered on their claims in the early stages. But the evolution of the industry has diversified manufacturers' operational requirements, making it impossible to run a leading business with just one technology platform.
That's why the software vendor QAD has chosen a different path. While it provides specialist enterprise resource planning (ERP) software for the manufacturing sector, the company understands that its customers need best-of-breed business environments to be successful. Back in 2013, QAD recognised the shift to a best-of-breed business model, which led to its customers tapping into a plethora new applications - some living in the cloud, others on-premise.
However things got a bit tricky. At the end of the day, all those new applications need to connect with the core ERP systems underpinning organisations.
QAD therefore kickstarted an initiative to make integration a priority rather than a one-off afterthought. It incorporated a cloud-based integration platform into its flagship ERP software to help its customers build connected processes, gain comprehensive operational visibility and create automated workflows.
By embedding this technology - integration platform-as-a-service (iPaaS) to use IT terminology - QAD's ERP very easily synchronises with any applications that manufacturers have in place. That ensures that data are accurate and consistent, and where they need to be, when they need to be there.
"At QAD, we recognise that no company can create one application that does everything for a business," said Carlos Garcia, Senior Director for Interoperability Strategy and Solutions at QAD. "So we've decided to specialise in one thing: building great ERP software. To connect that ERP software with other business systems, we need integration."
Accelerating the process
Despite being generally overlooked, integration is vital for manufacturers. With economic growth comes increased competition, leading to the need for organisations to adapt quickly by onboarding specialised IT services to establish differentiators - all while complying with the regulations imposed on their businesses.
"Integration is not just about exchanging data," Garcia said. "It's about being able to tailor business processes and embed them in workflows so that effectively two systems behave as though they are one."
As manufacturers modernise on QAD and integrate cloud applications like Salesforce or Workday, as well as legacy systems, they need to comply with industry regulations. A modern and flexible integration mechanism enables QAD to help its customers meet the compliance demands they face while creating a flexible IT architecture using best-of-breed applications.
"With integration, we can ensure our customers have the best possible applications and IT architectures for running their business," Garcia said. "That's why it has become an essential part of our ERP platform for manufacturers."
Manufacturing connections
Today, no successful global manufacturer considers taking an ad hoc approach to integration. There's too much at stake. And the ability to adapt quickly to changing demands is essential. Integration is not a one-time event; it's an ongoing activity.
QAD has a vision for what it calls "the effective enterprise." In an effective enterprise, every process runs at peak efficiency and perfectly aligns with a company's strategic and operational goals. The key to the effective enterprise is enabling a connected business. In the connected business, systems, data and processes are linked via a flexible integration fabric.
To be an effective enterprise, an organisation first must be a connected business. Only then can it achieve the harmonisation and smooth coordination of business processes that make the effective enterprise. And a lot of it boils down to the type of integration capabilities that allow QAD's customers - some of which have more than 200 manufacturing plants scattered around the globe - to stay connected.
Nicholas Lambrou is Managing Director Australia/New Zealand at Dell Boomi.