MANUFACTURING TO AUSTRALIAN AND INTERNATIONAL STANDARDS
07-11-2015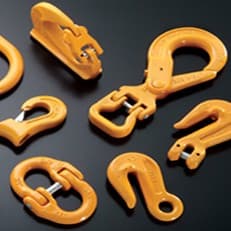 PWB Anchor is an Australian based manufacturer, supplier and engineer of premium quality chain and hoist products.
With its head office and manufacturing facility in Melbourne, PWB Anchor has been supporting Australian industry for more than 90 years.
When dealing with PWB Anchor you can expect:
·       Knowledge gained through PWB Anchor's 93 years of servicing the lifting industry, in Australia and across International markets.
·       Premium quality chain and hoist products manufactured to Australian and/or appropriate International standards.
·       Solutions designed and engineered by PWB Anchor for your specific requirement.
·       A commitment to quality, and to continuous product and process improvement.
·       Customer support from a team of experienced and trained engineers and service technicians.
PWB Anchor has authorised distributors across Australia, New Zealand and Asia and strategically positioned warehouses in NSW, QLD and WA – so products and services are just a phone call away.
PWB Anchor Limited
Ph: 1300 792 262