MANUFACTURING ACTIVITY FALLS SHARPLY IN JUNE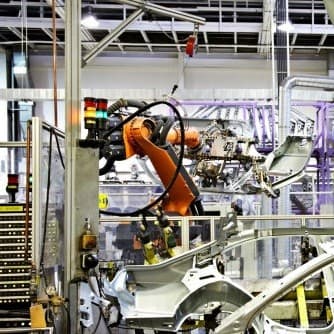 Australian manufacturing activity fell sharply last month, following a brief expansion in May.
The Australian Industry Group Australian Performance of Manufacturing Index (Australian PMI) dropped 8.1 points to 44.2 (readings below 50 indicate a contraction in activity).
Of the seven activity sub-indexes, only manufacturing exports expanded in June, but at a mild pace (down 8.1 points to 50.3) and largely concentrated in the food and beverages sub-sector.
The new orders (down 10.6 points to 42.2), production (down 9.3 points to 43.5), employment (down 5.9 points to 44.9) and supplier deliveries (down 9.7 points to 44.3) sub-indexes all failed to maintain last month's brief expansion.
Manufacturing sales declined for the 13th month (down 6.9 points to 41.1) signaling continued weakness in local demand.
Four of the eight manufacturing sub-sectors still managed to expand in June, led by food, beverages & tobacco (up 0.7 points to 60.5) for a 13th month.
The wood & paper products (up 4.5 points to 63.8) sub-sector also maintained recent strong performance, while textiles, clothing & furniture (up 5.8 points to 52.5) returned to expansion after three months in decline.
Respondents across metal products (down 0.8 points to 39.6) and machinery & equipment (down 2.0 points to 41.1) indicated the progressive closure of Australian automotive assembly is starting to be felt more keenly. 
"While the lower dollar continues to support exports, local demand remains generally weak, apart from a few bright spots in food and beverages and housing-related manufactures, said Ai Group Chief Executive, Innes Willox, said. "In particular, the progressive closure of local automotive assembly is now having a greater impact on downstream demand."
Mr Willox said further declines in mining and other business investment in machinery and equipment, and a still subdued economic outlook, are weighing more heavily on the manufacturing sector than any positive effects of the Federal Budget and recent interest rate cuts.
The full report is available at: http://www.aigroup.com.au/portal/site/aig/economicindicators/