Manufacturing activity falls sharply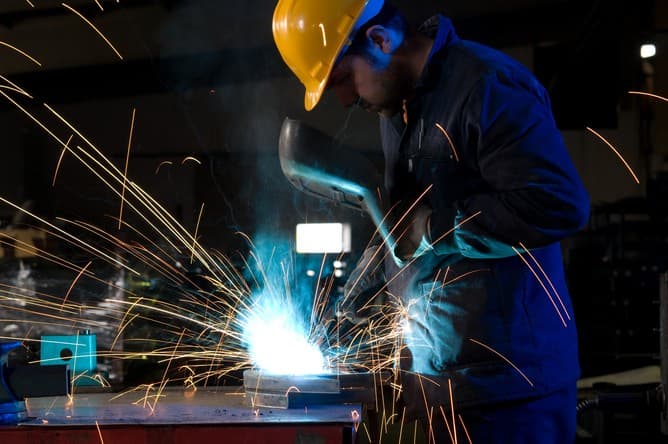 Australian manufacturing activity fell sharply in April to its lowest level in nearly since July 2013.
The Australian Industry Group Australian Performance of Manufacturing seasonally adjusted Index (Australian PMI) dropped 3.1 points to 44.8 (readings below 50 indicate a contraction in activity).
New orders dropped 10.5 points to 41.8 while manufacturing production also slowed with a fall of 6.6 points to 42.6.
And manufacturing employment contracted at a faster pace in April (down 1.4 points to 43.6 points).
Conditions also remain difficult in the sector's export markets, with the exports sub-index remaining at around 30 points in April.
"The sharp fall in manufacturing activity in April highlights the ongoing weakness in the sector and the parts of the economy that are linked with manufacturing, said Australian Industry Group Chief Executive, Innes Willox.
"The softness in manufacturing also highlights the risks facing the broader economy."
Respondents to the Australian PMI survey cited a lack of new orders for the slowdown, after allowing for the usual run of seasonal holidays in April.
"Manufacturers also pointed to the renewed strength in the Australian dollar and the intensification of import competition to the detriment of sales of locally made products," Mr Willox said.
Across the manufacturing sub-sectors, four expanded and four contracted in April.
The very large food and beverages sub-sector further expanded (up 1.8 points to 55.2 points, three month moving average). The petroleum, coal, chemicals and rubber products (56.8 points), non-metallic minerals (58.5 points), and smaller wood and paper products (51.7 points) sub-sectors also expanded, though their pace of expansion slowed notably during April.
The large metal products and machinery and equipment sub-sectors contracted again in April, with the metal products sub-sector continuing a decline since September 2010.