MANUFACTURING ACTIVITY CONTINUES TO EXPAND
07-06-2016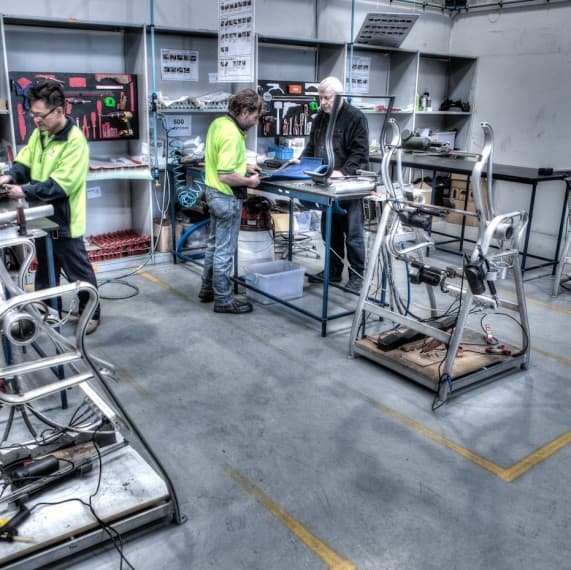 Australian manufacturing continued to expand in May, led by growth in the production of consumable goods like good and beverages.
The Australian Industry Group's performance of manufacturing index was 51.0 in May, remaining above the 50-level indicating the sector is expanding.
This was a fall of 2.4 over the previous month, a consolidation of recent gains.
Factory activity has now been growing for 11 consecutive months – the longest unbroken run of expansion for nearly 10 years.
"Australian manufacturing is recovering in 2016 in response to the lower dollar, but it
is also rebalancing in response to changes in global production and consumption
trends" Ai Group chief executive Innes Willox said.
The survey indicated that although the Australian dollar had appreciated in recent months, it was still supporting manufacturing growth.
Six of the PMI`s seven subindexes expanded in May, albeit at a slower rate than in April.
Employment was the only subindex to contract, falling 3.4 points to 45.6 in May.
Five of the eight manufacturing subsectors reported growth, led by consumable goods such as food and beverages and wood and paper.
The machinery and equipment subsector also expanded in May after contracting in April.
However, the manufacturing of metal products contracted along with the textiles, clothing and other products category.
The survey showed that manufacturers reported being wary about potential effects the upcoming federal election on their businesses.
Respondents also reported continuing tight margins and aggressive competition, particularly from overseas businesses.
"On balance, the positives are outweighing the negatives at present,"Mr Willox added.