MANUFACTURING'S SEASONAL DIP MADE WORSE BY GLOBAL FACTORS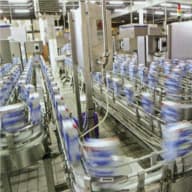 The food and beverage sector remains strong
Australian manufacturing suffered its usual seasonal decline in January, with the Ai Group's Performance of Manufacturing index slipping to 45.4 – the lowest monthly figure since 2015. And while the severity of the decline is a concern, it does come in the face of global factors including the continued US/Chinese trade war and the emerging coronavirus crisis and domestic woes in the form of drought and bushfires.
Fortunately, the food and beverage sector seems to be immune to the global factors, remaining in strongly positive territory at 60.3, although the trade disruption to key markets that will probably intensify as the coronavirus epidemic intensifies may cause problems.
The machinery and equipment sector remained broadly stable at 49.0, with some manufacturers reporting an increase in local orders due to the bushfire response and recovery effort.
There were no surprises in the main activity indexes, with input prices continuing to grow at 61.9, offset by a small recovery in the selling prices index, which rose to 46.6. Average wages remained positive at 55.2, and the employment index improved by 2.4 points to 48.4.
Worryingly, the new orders index dropped by 5.1 points to 43.7, but exports remain firm at 49.8, helped, no doubt, by the continued decline in the trade weighted index of the Australian dollar.
Announcing the results, Ai Group Chief Executive Innes Willox was quick to highlight the external influences imp acting the figures.
"The combined impact of global trade disruptions, slow local consumption, the residential construction downturn, drought and the ongoing bushfire crisis are taking their toll on local production this summer," he said.
"Drought and fire continue to disrupt activity, reduce demand and push up prices for key inputs for food processors and other manufacturing sectors.
"Already in January, we are facing yet another new threat of global disruption and disaster, in the form of the coronavirus emerging from China. China and its Asian neighbours are key export markets for Australian food, beverages and other manufactured goods. The measures announced in response to the virus to date are timely and necessary, but they will likely dent demand for Australian manufactured exports in the short term.
"The resilience and flexibility of Australian manufacturers provides some comfort that they will be able to bounce back quickly, once trading conditions return to a more normal pattern of activity," Willox concluded.