MANUFACTURERS WELCOME BUDGET STIMULUS PACKAGE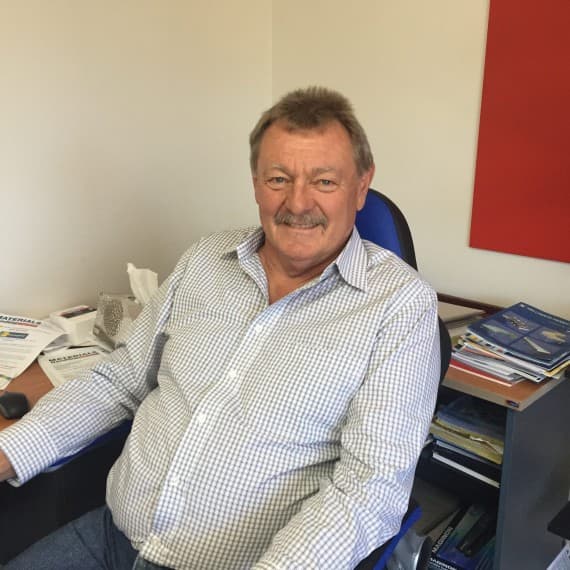 Manufacturers have welcomed the federal government's budget package that delivers more than $5 billion in benefits to 96 percent of businesses with turnovers of less than $2 million.
The package provides significant tax relief and new measures to make it easier for small businesses to invest and grow.
From July 1 this year small-incorporated businesses will receive a 1.5 percent company tax cut and small unincorporated business owners will receive a 5 percent income tax discount on their business income up to a maximum of $1000.
These measures are worth $3.3 billion over four years.
At the heart of the package is the government's $20,000 asset write-off scheme.
Under this scheme all small businesses can immediately deduct the cost of new assets worth up to $20,000 they start to use, or install ready to use, from now until June 30, 2017.
The total value of this measure is estimated at $1.8 billion over four years.
The government claims the Growing Jobs and Small Business package is "the biggest small business initiative in our nation's history."
The NSW Business Chamber says the package should provide a big boost to small business cash flow and provide a strong incentive to increase investment.
Treasurer Joe Hockey says small business is critical to Australia's economic prosperity.
"Our future growth will come from growing small business into big business," he said during the Budget speech.
"Every big company in the world started small.
"This is a budget for small business people who want to innovate and grow, he said.
"I believe our nation's best days are ahead of us. So now is the time for all Australians to get out there and have a go."
 Other key budget measures for SMEs include:
·       Expanded Fringe Benefits Tax exemption for work-related portable electronic devices
·       Capital Gains Tax rollover relief when businesses change legal structures
·       Expanded tax concessions for employee share schemes
·       Streamlined business registration process
·       Removing obstacles to crowdsourced equity funding
·       $330 million for training programs to support young people to become job-ready
·       $1.2 billion in subsidies for employers that hire specific groups of job seekers
Small Business Minister Bruce Billson said the government's small business package is not about "splashing cash handouts and hoping for the best".
"We are not saying to people 'government knows what to do with your money, and we know how to spend it better than you'," Billson said.
"We are just making sure small business people are supported to get the best out of their money and get more of it returned sooner."
Billson said many small businesses will immediately benefit from purchasing new equipment and claiming the amount under the government's $20,000 asset write-off scheme.
Mr John Brittain, managing director of Materials Handling Pty Ltd said the budget small business stimulus package is a great initiative to get the economy firing again. 
"Honestly, it's long overdue, Mr Brittain said. "Most companies have been waiting for stimulus like this to be thought of and acted upon. There are a great number of small businesses in this country, so it should assist them with the tax break and larger companies should see improvements in their order books.  The good thing is the incentive will last until mid-2017, so it won't be a flash in the pan."
Mr Brittain said during the Global Financial Crisis, we kept hearing that three letter word – GFC – but that's all it was, an acronym. 
"In Australia, we didn't suffer as much as the rest of the globe did.  But despite that, we're still paying the costs of it today.
"Most companies have been searching for stimulus, similar to what was introduced during the GFC, but not much help has been forthcoming … until now." 
And Mr Brittain said assistance to the manufacturing sector should not stop with the new Budget package.
"We pay a lot of money for the services of these people and their bureaucratic cohorts, so we should be reaping the rewards for such generous considerations, he said.  
"There needs to be a number of other enterprising projects undertaken to make us even stronger again. Australian businesses need their confidence back. 
"There is a shipload – if you know what I mean – more that could be done. 
"Come on, Mr Abbott – a bit more ingenuity and inventiveness would not go astray."
Mr Greig Maver, managing director of MAVERick Equipment, lifting equipment specialists, is another industry leader who is excited about the new package.
"If this doesn't help, nothing will, he says. "This is the best thing we have seen in years. "I don't think people realize how good this is."
"I currently have about 400 pieces of stock in the warehouse under the $20,000 threshold, he said. "And credit approved customers can now buy stock from the company on 30-day terms.
"So if they buy items to the value of $20,000, by the time they have to pay, they will have already received $6000 back in their hands.
"That's ridiculously good."
Mr Maver appealed to companies not to rort the system.
"This is an opportunity too good to lose," he said.
Peter Strong, chief executive of the Council of Small Business of Australia, said the new asset write off scheme is a great incentive for small business.
"But business owners need to bear in mind you don't get $20,000 back, you get about $6000 back. "But that's still a lot of money," he said.