Manufacturers urged to 'blow your own trumpet'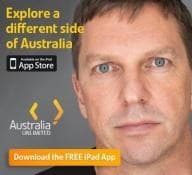 Austrade is giving Australian manufacturers an outstanding opportunity to promote themselves nationally and internationally through its innovative new Building Brand Australia Program.
Building Brand Australia is the Australian Government's nation brand program under the Australia Unlimited umbrella.
The campaign aims to recognize and promote innovative Australian businesses to a global audience. 
Austrade's Executive Director of Australian Operations, Tim Beresford is urging manufacturers to contribute to the program by submitting stories of innovation and success to highlight their achievements.
"Each month the Australia Unlimited content will focus on a key industry capability area," Mr Beresford said. 
In February next year, the focus is on Advanced Manufacturing.
The most compelling stories will be published across the Australia Unlimited digital platforms including the free Australia Unlimited monthly iPad magazine, and on
www.australiaunlimited.com. 
Individual companies and industry organisations can also apply to use the Australia Unlimited brand as part of their own marketing collateral through the brand licensing program.
And now is the perfect time to promote your business to the world.
New research rates Australia's national image among the world's top three. 
The Reputation Institute, one of the world's leading scientific monitors of national reputation, found people from G8 developed economies rank Australia second out of 50 nations on economic factors as well as social and aesthetic ones. 
The Institute's annual CountryRepTrak survey, released this month, also found people from a broader group of nations rank Australia third on the same criteria. 
"The more positive people are about another nation, the more likely they are to buy its goods and services. They are also more likely to study or invest money there," Mr Beresford said. 
"Australia's exporters, scientists, entrepreneurs, administrators, educators, designers, artists and humanitarians are our greatest assets. Their achievements will ultimately shape the way the world sees us, and Australia Unlimited tells these stories to a global audience." 
"If you are ambitious, confident, engaged or creative in these areas, you have the qualities the Australia Unlimited brand is looking for," he said. 
The Australia Unlimited App and iPad magazine can be download free from the App Store, or follow @AusUnlimited on Twitter.