MANUFACTURERS MUST ADAPT TO CHANGING TIMES TO SURVIVE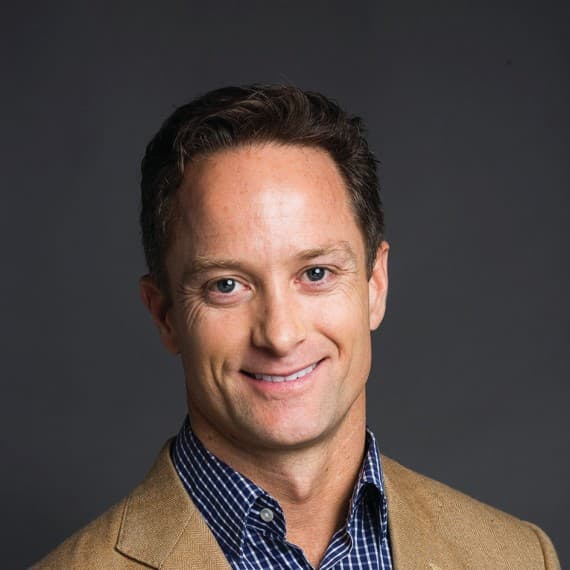 Nepean is a leading a leading privately owned Australian engineering, mining services and industrial manufacturing organisation. In this exclusive interview with Industry Update, Nepean CEO Miles Fuller tackles many of the key issues now facing Australian manufacturers ...
While many Australian manufacturers are struggling to survive, Nepean continues to go from strength to strength. What are the main reasons for the company's success?
We instil a strong sense of ownership in each of our business units, encourage a genuine understanding of customers, and focus on solving their problems in areas we have expertise. Our talented people and focus on adding value for customers are foundational to our success.
We work hard, and are very passionate about our businesses, our staff and our customers. Irrespective of growing to be a much larger group of companies we have stayed grounded and focussed on constant business improvement. My father David who founded the business 42 years ago, is 74 and still comes to the founding location every day and walks the shop floor to check on over 100 people. We care a lot about our employees and their success.
What are the major challenges you have had to overcome since your inception some 42 years ago?
To grow successfully we have had to keep adapting and developing new skills. For example, most of our businesses started with small project work and repairs and overhauls. As we evolved, our focus shifted to large turnkey projects where we needed to develop skills and processes to successfully handle them. I am very proud of the range of new disciplines our team have developed. On projects – we have completed lots of them successfully, and we are often working directly with top tier resource companies who have very demanding requirements.
The falling Australian dollar – good or bad for Australian manufacturing?
Overall, a lower AUD is a good thing for manufacturing in Australia. When the A$ was worth more than the USD, and with the Chinese RMB linked to USD, our local manufacturing costs were artificially high by comparison. We became very good at sourcing as well as manufacturing, so we can offer customers value regardless of the exchange rate.
No one is good at forecasting forex rates, so we keep the flexibility of sourcing locally (we have 12 facilities in Australia), and we source from a range of low costs countries, with our own sourcing team in China.
How can Australian manufacturers combat cheap labour costs in neighbouring countries?
Customers want quality solutions within a timeframe. Understanding the customer need and having the capabilities to solve the problem is what matters. We do that on a large scale in a range of geographies and industries. However, whatever the scale and reach, the principles that have made us successful are the same for small and large Australian manufacturers.
It is less about being a manufacturer and more about solving customer needs. We find having local facilities means we can offer better solutions. Our local facilities also ensure we keep developing local expertise so that we add real value for our customers regardless of where we source.
Nepean has a strong focus on R&D, investing considerably in the last two years, should other Australian manufacturers be following the lead?
We invest in R&D as we have confidence we know enough about the industries we serve to implement innovative ways of doing things. We take a long term view as owners, and so can be patient whilst the innovations (which often take years to yield) become profitable.
Would you like to see more collaboration between researchers (universities and research institutions) and industry?
Yes, but something needs to change to make this more viable. Universities tend to focus on publishable research, which can be a long way from something we can commercialise. Recent moves by government to increase focus on innovation and commercialisation are welcome.  There is plenty of room to apply current research to solve problems for customers. However, the gap between universities and industry is large, and incentives remain unaligned. We see global opportunities for simple fundamental innovation of products focussed on big global problems like affordable housing, energy poverty, and basic infrastructure  (For example, some 2.6 billion people do not have clean cooking facilities which is detrimental for both their health and the climate). If universities and industry were effectively aligned, together we could make a difference.
8. Do you believe Australia is facing a skills crisis and if so, what measures can we
     take to address this issue?
I would not say crisis, but I think we underperform as a nation by undervaluing the kind of multi-disciplinary teams we have at Nepean. There has been a shift over recent decades to devalue technical skills – the kind of skills people traditionally learn on the job and at TAFE. These people know how to make things work practically, and are valuable contributors along with our university trained engineers. This is an area Nepean has a real advantage in – our teams are multi-disciplinary and bring a combination of skills to the table. Many customer problems, innovations and commercialisation opportunities require both specialised and hands on technical knowledge. I believe Germany has done very well, in part, because they have not made the error of devaluing a more practical technical career path. 
9. Finally, what does the future hold for manufacturing in Australia? Are you
      optimistic?
Nepean and other Australian manufacturers need to be much more than manufacturers to prosper, but this has probably always been the case at some level. I am optimistic by nature – and solving problems is in Nepean's DNA. It is about helping your customers achieve their goals. If we, and others do this, we can be optimistic, and I hope, more and more valued by society for what we contribute to make people's lives better.