Manufacturers making switch to solar power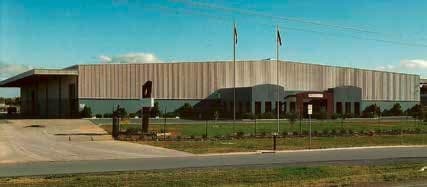 A leading Victorian based fibre-drum packaging and manufacturing company has made the switch to solar power to help control manufacturing costs.
George Panek, Managing Director of Multipac Systems, said installing a solar system was in response to rising electricity costs. The company has taken advantage of the abundant sunlight at its manufacturing plant at Echuca in regional Victoria cut its energy bills.
"Energy costs have increased exponentially when compared to CPI in recent years, said Mr Panek. "Switching to solar power provided a way to manage our power bills and stabilise manufacturing costs.
"Installing a 45 kilowatt solar technology to power our regional manufacturing plant made sense, due to Echuca experiencing some of the highest number of sunlight hours in Australia."
Mr Panek gets a sense of pride when driving up the road towards the factory and sees 225 solar panels, all generating power from the sun.
"With reduced power costs at a time when the price of energy is rising, Multipac Systems now has more certainty in relation to costs, which is also advantageous for our customers," he said.
According to recent research, Multipac System's approach is robust. Over the past three years the cost of electricity has risen by around 40 per cent nationally.
*Not surprisingly, based on press from peak energy bodies, commercial solar power is at the beginning of a steep growth curve in Australia.
With the volatility of electricity costs impacting commercial businesses, a solar installation makes sense. Companies like Multipac Systems are improving their economic and environmental viability.
Businesses looking to change to solar energy should do their research, Mr Panek suggests.
"Long-term durability and a quality build are essential," he says.
Research was a driver which led him to the services of Sun Connect, a leading commercial solar panel company to install the system.
"The solar panels were twice as thick as offered by others. It's sunny in Echuca but it can be windy, we needed panels that would last the distance."
Chief Executive Officer Mark Tuke, of Sun Connect, said: "Thinner panels are like wobble boards in the wind. The constant bending creates microfractures in the silicone, which means that electrons cannot flow properly, resulting in less electricity outputted.
"Our business focuses on larger systems and high-end components. High-end systems give our commercial customers high-end returns."
Mr Tuke said regional businesses had a significantly higher uptake of solar than their urban counterparts.
"People living and working in regional Australia often have climatic conditions front-of-mind. This makes renewable energy sources, such as wind or solar, more attractive."
*Australia is among the top four countries in the world for highest levels of yearround solar energy. Apart from Chile, California and Africa, Australia (rural regions in particular) has more year-round sunlight hours than any other areas of the world. Parts of rural Australia receive in excess of 5 'kilowatt hours' of daily sunlight, year-round average, compared to some parts of northern Europe and Russia.
Source: World Insolation Map
Sun Connect
Ph: 08 9468 3189