Manufacturers face short-term headwinds but the future is brighter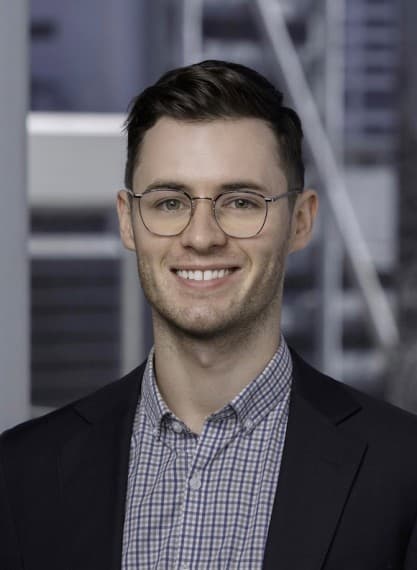 The pandemic has underpinned a turbulent period for many Australian businesses, including manufacturers.
The extended lockdown in NSW presents a fresh hurdle for businesses in the state. However, beyond this disruption, there are encouraging signs for manufacturers.
At the time of writing, the lockdown in New South Wales which commenced in late June is due to conclude at the end of August. There remains a considerable possibility the lockdown will be extended further, and regardless, trailing restrictions will remain in place even once the lockdown ends.
We expect the lockdown in New South Wales, alongside snap lockdowns in several other states, will drive national economic activity to contract by over 2% in the September quarter. This will mark the first contraction in over a year. In turn, growth this year will now be a bit over 3% rather than closer to 5%, as we expected before the lockdowns. However, this revised forecast still represents solid growth. And importantly, next year we expect economic growth to accelerate and the unemployment rate to head to 4%.
Manufacturers' ability to operate has been impacted by the restrictions, although there are exemptions for some critical workers in the industry. The shutdown of parts of the construction industry across Sydney will also ripple upstream to manufacturing.
Of course, outside of New South Wales, manufacturers can operate more freely, albeit subject to more stringent health and safety regulations than usual.
New government support announced in response to the lockdown will help to cushion the blow to manufacturers. In particular, the New South Wales government's JobSaver program – a wage subsidy scheme which is providing businesses with up to $100,000 per week – will help to keep workers in jobs and aid cashflow. A range of other grants and tax relief measures have also been announced.
The upshot is the economy tends to bounce back quickly once restrictions are eased. If the lockdown in New South Wales does not drag on past September, we expect the economy will rebound sharply in the December quarter. The broad recovery in activity will also flow onto demand for manufactured goods.
The pandemic has posed other challenges for manufacturing.
Difficulty in finding labour because of the shutdown of international and interstate borders is a headwind for the sector. In May, job vacancies in manufacturing rose to a record high of over 20,000 – up almost 70% on February 2020. The data dates back to 2009.
Supply chain disruptions have also been an impediment for the industry. In an April survey conducted by the Australian Bureau of Statistics, 10% of manufacturers indicated they had been severely impacted by supply chain disruptions. This captures major shipping delays and material shortages that have had a significant impact on revenue. The ongoing lockdown in New South Wales will add to interstate supply disruptions.
In addition, freight costs have skyrocketed alongside a global shortage of shipping containers. This is because lockdowns around the world underpinned a dramatic shift in consumer demand towards goods and away from services, in turn pushing up trade volumes. At the same time, there has been congestion at some ports as increased demand coincided with reduced capacity due to pandemic restrictions.
However, it is worth highlighting that in the same survey 90% of Australian manufacturers indicated they either had not experienced supply chain disruptions, or if they had, the disruptions only had a small impact.
The manufacturing sector was in good shape heading into the recent wave of lockdowns.
Manufacturing output was back around its pre-pandemic level in the March quarter. And there has been strong growth in manufacturing capital expenditure – it jumped a whopping 15% in the March quarter to its highest level since 2012. Generous government tax incentives, like temporary full expensing, have helped boost investment.
Plus, the Australian Industry Group's monthly purchasing manager's index hit a record high in June, with data dating back to 1992. The reading of 63.2 indicates very strong growth – a reading above 50 indicates an expansion.
There was also record take up of industrial real estate in the June quarter, partly reflecting the ongoing expansion in manufacturing activity. The boom in e-commerce and the need to warehouse more stock alongside the disruptions to transport networks also been important contributors to the strong growth.
And while the pandemic poses challenges for manufacturers, it has also created opportunities.
The breakdown in global supply chains has pushed businesses to reassess the resilience of their networks. Some businesses may seek to diversify their supply network to avoid dependency on a particular country.
Importantly for Australian manufacturers, there is a push to scale up domestic production capabilities for critical products. The government has noted medicine, personal protective equipment and fertilisers as points of focus.
Looking ahead, the eventual widespread rollout of vaccines will reduce the likelihood of further lockdowns and allow international borders to reopen, alleviating some of the current pressures on the industry.
It has been a tumultuous period for the manufacturing industry. But beyond the short-term headwinds, the future looks much brighter.