MANUFACTURERS 'CAUTIOUSLY OPTIMISTIC' ABOUT BUSINESS CLIMATE
20-03-2015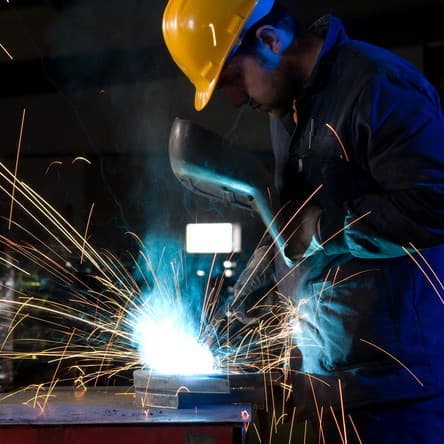 A new business survey has found manufacturers expect business to be better in the next six months compared to the previous half-year.
The latest Australian Chamber of Commerce and Industry-Westpac Survey of Industrial Trends found Australia's manufacturing sector is "cautiously optimistic" about the year ahead.
The March-quarter Survey of Industrial Trends asks questions on current and expected conditions for Australian manufacturers across 12 sectors in all states.
The survey was taken at a time of a falling Australian dollar and falling interest rates, which has eased cost pressures on most manufacturers.
The survey found a net positive 8 per cent of responses on the question of whether the general business situation in Australia will improve over the next six months, though this is down on a net positive 27 per cent in the previous December-quarter survey.
When asked about their own firm, respondents were even more optimistic, with a net positive of 13 per cent of respondents saying they expect their firm's profitability to improve in the next 12 months.
This reflects a modest but continuing underlying positive trend, following a 23 per cent net positive result the previous quarter.
ACCI says the Reserve Bank's decision to lower interest rates in February to 2.25 per cent was a welcome development, benefiting the manufacturing sector. It is widely expected that the Reserve Bank will lower rates further in coming months.
Manufacturers say they have room to grow, the survey found, with a net 13 per cent saying they are operating below normal capacity utilisation.
The biggest single factor limiting the increase in production was orders, accounting for 62 per cent of responses.
Respondents to the survey said they expected in the coming year to increase capital expenditure on buildings (net positive 8 per cent) and plant and machinery (net positive 12 per cent).
These investment indicators, which initially turned positive in late 2014, suggest greater confidence among firms may translate into additional spending. 
Manufacturers sounded a note of caution on wages growth, with a net 10 per cent saying they expected their firm's next wage enterprise deal to produce annual rises less than in place under the previous deal.
"This latest survey shows that Australian manufacturers are optimistic about the general business situation and their own firm's future profitability," said Kate Carnell, CEO of ACCI. 
"But firms are still holding back on making big commitments until they get further momentum, she said.
"It is notable that a net total of 12 per cent of firms said they would reduce the number of people they employed, with a net total of 14 per cent said they would increase the amount of overtime offered. This indicates that firms are reluctant to take on new staff even as they are growing. This suggests there is scope for improving our workplace relations system to encourage manufacturers to hire."
Ms Carnell said overall the survey is "positive and encouraging."
Andrew Hanlan, Senior Economist at Westpac, said: "The Westpac-ACCI Composite Index rose in the March quarter to 56.2, up 2.0 points from 54.2 in December. This result, the sixth consecutive reading in the expansionary zone, indicates that conditions are improving in the manufacturing sector. The strengthening of the Composite Index is being driven by lifts in new orders, output and overtime but not employment.
"Manufacturing is benefitting from rising residential building activity, some evidence of a lift in services investment, and a sustained depreciation of the Australian dollar, which helps boost both exports and import-competing industries."