Published 15-09-2020
| Article appears in October 2020 Issue
Managing Mental Health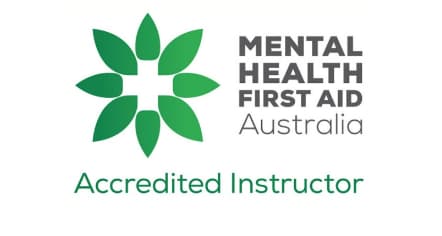 In theory, maintaining and growing a successful business is simple.
Great products and good staff support the business.
It turns out creating and marketing the product is the easy bit; keeping good staff is the challenge. Industry knows that valuable employees are reliable, loyal and keen to see the business succeed.
However, good staff are also human. The ebb and flow of daily life can impact and adversely affect productivity.
When a valuable employee explains they have a health issue, this is resolved relatively easily: questions are asked about medical treatment and a back to work timeframe. Job done.
So what happens when an employee comes to you with a mental health issue?
When asked, many managers struggle to answer, hoping to avoid such a situation. The simple answer is to have staff trained in Mental Health First Aid.
Mental Health First Aid officers are an emerging trend in companies.
Trained to provide initial support to other employees in the workplace, as well as complimenting more formal support services.
Mental Health First Aid officers give your employees an outlet that's increasingly necessary in modern life. Accredited Mental Health First Aid training is available.
Due to current restrictions the MHFA course is available online and offers instructor-based and e-learning sessions that include relevant workplace scenarios.
To take advantage of this opportunity contact accredited MHFA instructors Jan Fisher on 0403 912 890 or Melitta Pinney on 0408 266 267. https://melittapinney.com.au/mental-health-first-aid-training-course/