MAN DIES AFTER TRUCK ROLLS INTO QUARRY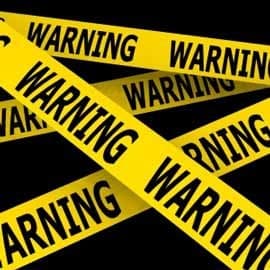 A man has died after an incident in which the truck he was driving rolled into a quarry at Plumpton, north-west of Melbourne earlier this week.
It is understood the man was operating a dump truck at the site when the incident happened. He was taken to hospital and died a short time later.
WorkSafe VIC is investigating.
And WorkSafe VIC is calling on all farmers to make safety their absolute priority following a horror period in which three men died in separate farming incidents over a three-day period.
On Monday a man died when his quad bike overturned and crushed him on his property near Merrijig, east of Mansfield in Victoria. The man, 65, is believed to have been riding the bike up a hill when it overturned.
And last Saturday, a farmer, 49, died when he got caught in an air seeder being towed behind his tractor on a farm at Marnoo in the Wimmera.
The previous day a farmer, 61, died when he became entangled under a feed mixer being towed behind his tractor. The incident occurred on a dairy farm near Echuca.
WorkSafe's Executive Director of Health and Safety, Marnie Williams, said WorkSafe investigators were continuing to make inquiries into each incident and it would be inappropriate to comment about the specifics of each case.
However, she said the three tragedies had left families mourning the loss of loved ones and local communities in shock.
"Farmers owe it to themselves, their families and their friends to make safety a permanent part of their daily life," Ms Williams said.
Ms Williams said farming was a high-risk industry, which made safety essential. "Farmers work with a range of heavy machinery and attachments, and usually work alone and a long way from help if an incident occurs," she said.
"Farmers also often need to do the same task the same way, day-in, day-out. But, over time, complacency can creep in and that can prove deadly."
Ms Williams said undertaking simple safety measures could make the difference between life and death.
Ms Williams said agriculture employed just 3 per cent of Victorian workers but suffered almost 30 per cent of all workplace fatalities.
Before the recent spate of deaths, there had been four confirmed workplace fatalities in the agriculture sector in 2016.