Makinex awarded preferred supplier to local councils for LPG508-2 small plant and outdoor power equipment
31-08-2010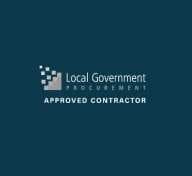 LGNSW comprises of 152 local councils that span across NSW including districts such as Sydney, Hunter, Riverina and New England to name a few. Since the LGNSW's establishment in 1883, local, county and Aboriginal land councils have been responsible for policy, development and improvement of their districts.
Makinex will be one of 18 approved suppliers, with agreement terms stretching to three years commencing 1 November, 2013. Under the contract, approved suppliers provide the best economies of scale for asset purchases, with discounts applied consistently across the board for every council.
"We are very excited about partnering with the LPG," says Joel Baker, Makinex Sales Manager. "Makinex has worked hard to pitch our innovative products and orient our business towards adding value and efficiency to local council operations. We are confident that our products will provide outstanding performance for small to large scale jobs where infrastructure, maintenance and upgrading of local districts are implemented."
Makinex's unique range of outdoor power equipment including road saws and narrow access motorised wheelbarrows are designed to improve safety and efficiencies around job sites. The motto by which Makinex is named and operates, 'making inefficiencies extinct' is very much reflected in the innovative products they supply.
"We look forward to building relationships with the councils of NSW," Joel concludes. "As the service representative, I will ensure each council have the best products available backed by availability of spare parts, service and support."
For more information on Makinex contact us using the options below.