MAKERBOT PUSHES 3D PRINTING FORWARD
22-09-2016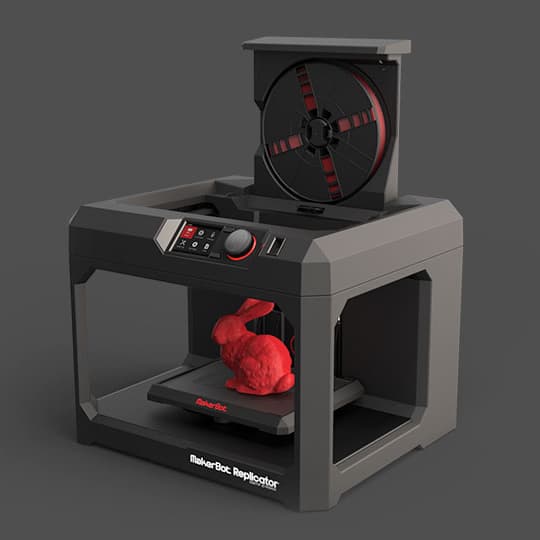 As the range of professions that use 3D printing in day-to-day life expand, the providers of additive printing must expand the range of solutions they can provide.
To meet this goal, Stratasys Asia Pacific is implementing new MakerBot 3D Printing solutions that are aimed to adress the needs of both professionals and educators, making it easer to integrate the MakerBot into an existing workflow.
"We have gone through a cultural shift here at MakerBot over the past year, where listening and understanding the needs of our customers are cornerstones of our company. As a result, we've gained an in-depth understanding of the wider needs of professionals and educators that has informed our product development process," said Jonathan Jaglom, CEO of MakerBot.
The new solutions include the Thingiverse Education platform, the MakerBot Replicator+, an expanded mobile app, and a Gray Tough PLA Filament Bundle, which combines the toughness of ABS and the flexing strength of PLA.
Stratasys's PLA is especially suitable for functional prototypes and prototyping jigs and fixtures with threaded and snap fits, vastly reducing the effort needed for small-scale prototyping and testing.
"The new MakerBot Tough PLA is a workhorse for functional printing. We mainly use it for prototyping parts and jigs for product cycle testing," said Mack Mor, Senior Product Engineer at OXO, who's been testing MakerBot Tough PLA over the past months.
"The flexibility is key for parts that don't break, even with thin features that would normally be troublesome. The interlayer adhesion is strong, but the raft is still super easy to remove. The material also slides well so it is good for snap fits."
To learn more about MakerBot's solutions for professionals and educators, it's worth checking out makerbot.com.