Published 18-08-2020
| Article appears in June 2020 Issue
MAKE THE MOST OF BEING AUSTRALIAN MADE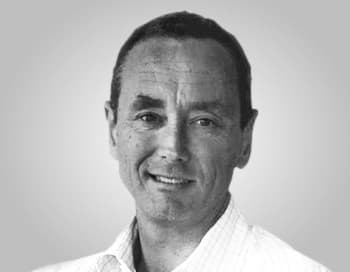 The current shift in sentiment towards Australian Made products provides local manufacturers with a unique opportunity that needs to be pursued in a timely manner to extract the greatest benefits.
From a marketing strategy aspect, there are some important issues to consider when leveraging Australian Made.
Don't expect buyers to proactively change suppliers because you are an Australian Made option, especially in the business to business sector. We continually research our clients' customers and have found that across all markets, business buyers don't change suppliers easily or frequently.
Sticking to what they know is a great form of managing risk.
The starting point is always to have an up-to-date and real understanding of what is valued by your target markets. The 'rusted on' internal views can often be way off the mark.
Put some time into customer and non-customer research. It doesn't need to be lengthy and costly, just a check to see if internal opinions are relevant. If there are some surprises, then explore those in more detail.
The next step is to ensure your value proposition is in line with what your customers need. It's no use pushing Australian Made if you don't satisfy their most basic requirements.
With your VP now matching your customers' needs, the Australian Made angle should be the major point of difference. However, you need to answer the 'so what' response to promoting being Australian Made.
What are the benefits for the buyer – both emotional and functional – from you manufacturing locally? Functional benefits are obvious and just need to reinforce the value of local supply and support.
The emotional benefits need to be explored but should trigger the current sentiment towards manufacturing in Australia. Local jobs will increasingly be the major emotional benefit, especially as government support packages diminish and unemployment increases.
Other benefits of a local presence can be around your ability to also satisfy certain social procurement goals with public companies and government, who are increasingly seeking support with their compliance around these social issues.
Tell the market – don't assume everyone knows there is an Australian Made option. And keep it simple; tell them you're an Australian manufacturer and this is how you satisfy their needs.
The timing is now. Leverage from the current Australian Made campaigns, political focus and ongoing editorial in trade and mainstream press.
Leo Kerema is the strategy director for Australia's leading business to business marketing agency, IMA. Prior to being a consultant Leo was the corporate brand manager for BlueScope Steel and previously held the position of brand manager responsible for the company's coated product range including Colorbond and Zincalume steel. Leo assists Australian manufacturers such as BlueScope, BOC Gas, Dincel and Bisalloy with their brand and marketing strategies. www.imab2b.com