MAJOR FUNDING TO GROUND CONTROL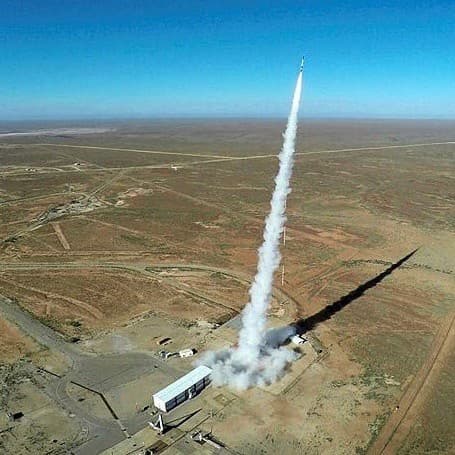 The Federal Government has allocated $12 million to the space industry in Adelaide, consisting of $6 million for the Mission Control Centre of the new Australian Space Agency and $6 million towards a Space Discovery Centre for STEM education.
The funding forms part of the Adelaide City Deal announced in December, which aims to drive population, economic growth and renewal within the CBD.
The control centre will be built at Lot Fourteen, the prominent North Terrace site of the former Royal Adelaide Hospital, envisioned by the South Australian Government to become a "globally-recognised creation and innovation neighbourhood".
Federal Industry, Science and Technology Minister Karen Andrews says the centre will complement the work of the space agency, which will also be based at Lot Fourteen, alongside the office of South Australia's Chief Entrepreneur, Jim Whalley, and a variety of space and defence related startups.
"The Mission Control Centre will be a focal point for space missions in Australia, providing facilities to control small satellite missions, enabling real-time control and testing and the accelerated development of Australian satellite technology," she says.
"It will be available for use by space startups and small-to-medium enterprise space businesses, as well as research and educational institutions from across Australia. These investments will help the Australian Space Agency foster the growth of a globally competitive space industry, worth about $485 billion."
The agency was officially launched in July 2018 to coordinate domestic space activities for Australia, and has been allocated a total of $41 million over four years from 2018-19.
Announcing that the agency would be based in Adelaide, Prime Minister Scott Morrison said the decision reinforced the state's long-standing contribution to Australia's space journey. He said it would "turbo-charge" efforts to triple Australia's space economy to $12 billion and create up to 20,000 jobs by 2030.
"South Australia is the ideal location for the Australian Space Agency with a range of local space industry businesses already established here as well as a rapidly growing defence industry sector," he said. "Establishing the headquarters of the Australian Space Agency in South Australia will launch our space and defence sectors to the next level."
The discovery centre will provide STEM education, engagement and inspiration for young Australians, as well as activities such as mission simulation and training for tertiary education.
South Australia has been a major player in the nation's space industry and is home to global Tier 1 defence companies and a growing number of space startups, including Fleet Space Technologies and Myriota, which have between them launched four satellites in the past few months, and Southern Launch, which is establishing a launch facility in the state's north.