Major award for Australian PV engineer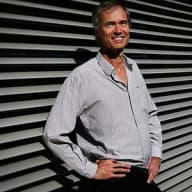 Professor Stuart Wenham of the University of New South Wales (UNSW) has been awarded the prestigious Institute of Engineering and Technology's A.F Harvey Engineering Research Prize.
The prize, worth ,000, was announced in London last week.
The A.F Harvey award recognises the discovery by Professor Wenham and his team of a mechanism to control the charge state of hydrogen atoms to correct deficiencies in silicon – the most costly part of a solar cell.
As a result, poor quality silicon can be made to perform like high quality wafers.
"Our patented advanced hydrogenation technology will allow lower-quality silicon to outperform solar cells made from better quality materials, producing higher efficiencies at significantly lower cost," Professor Wenham told the Age newspaper.
"Our UNSW team is now working with the world's biggest solar manufacturers through collaborative agreements with NewSouth Innovations to commercialise this low-cost technology."
Six solar photovoltaic cell companies have already signed up as industry partners with UNSW, including China Sunergy. This number is likely to double.
To date, rooftop PVs are featured in approximately 1.6 million Australian homes, with installations roughly doubling over the past two years. During last week's heatwave, solar PV contributed as much as 10 per cent of South Australia's power needs, as well as three per cent of Victoria's.
Some consumers were paying up to 50 cents per kilowatt-hour during the heatwave, Professor Wenham told the Age.
"PV can generate electricity at basically half that."
Presently, the best commercial solar cells convert between 17 to 19 per cent of the sun's energy into electricity. UNSW's technology will produce efficiencies of between 21 per cent and 23 per cent.
Professor Wenham, who acknowledged the Australian Renewable Energy Agency's funding support for the project, will deliver a special IET lecture in London on May 21 to commemorate his award. The lecture will be streamed live.