MAJOR ALLIANCE SEEKS COMMON GROUND ON CLIMATE POLICY
30-06-2015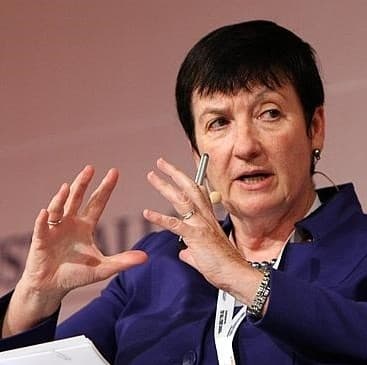 The Australian Climate Roundtable, an unprecedented alliance of major Australian business, union, research, environment, investor and social groups has come together to put the climate policy debate on common ground and offer a way forward.
The Australian Climate Roundtable discussions have involved the Australian Aluminium Council, the Australian Conservation Foundation, the Australian Council of Social Service, the Australian Council of Trade Unions, the Australian Industry Group, the Business Council of Australia, The Climate Institute, the Energy Supply Association of Australia, the Investor Group on Climate Change and WWF Australia.
Australia's major political parties support the global community's goal of limiting climate change to less than 2°C above preindustrial levels.  
Australia should play its fair part in these efforts while maintaining and increasing its prosperity.
The Climate Roundtable says Australia should play its fair part in global efforts to avoid 2°C and the serious economic, social and environmental impacts that unconstrained climate change would have on Australia. 
Avoiding unconstrained climate change will provide important benefits and opportunities to Australia. 
Delayed, unpredictable and piecemeal action will increase the costs and challenges of achieving the goals and maximising the opportunities. 
The Australian Climate Roundtable would continue to work together to ensure that climate policy meets our nation's economic, environmental and social needs.
Australian Industry Group Chief Executive Innes Willox said: "These principles will help end the frustration and disruption that business has faced from ever-changing climate policy. The shared recognition that we need to maintain competitiveness while reducing emissions over time is a major advance and a solid platform for future policy stability."
Business Council of Australia Chief Executive Jennifer Westacott added: "It is significant that a broad cross-section of groups have agreed to an important set of principles to send climate policy in Australia in the right direction and avoid years of costly policy uncertainty and reversals. There is now overwhelming common ground on the need for a more certain and meaningful approach to emissions reduction."
Australian Aluminium Council Executive Secretary Miles Prosser said: "It is time to set climate policy on a path that will efficiently reduce emissions while also enhancing economic prosperity and maintaining industry competitiveness."
Australian Council of Trade Unions President Ged Kearney said "Taking action on climate change, and investing and supporting the local clean energy industry, is vital if Australia is to create and capitalise on the high-skilled innovative clean tech jobs of the future."
The Climate Roundtable principles are available at:
http://pdf.aigroup.asn.au/environment/2015/Climate%20roundtable%20joint%20principles_June_29_2015_final_embargoed.pdf