MAINTENANCE-FREE 3D PRINTED GRIPPERS FOR FLEXIBLE PACKAGING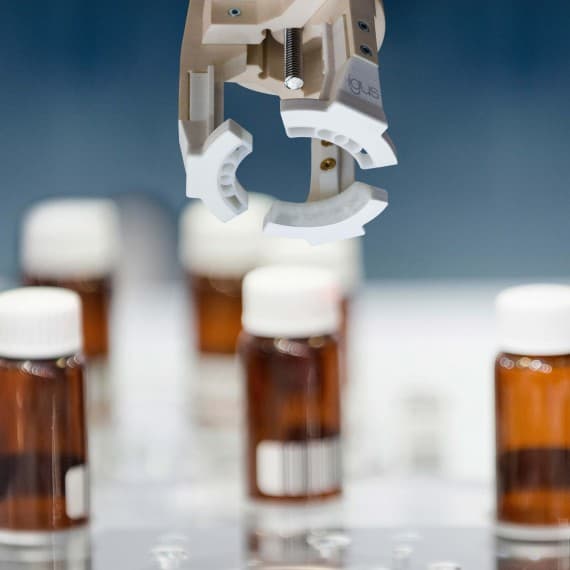 Grippers used in the packaging industry have traditionally been made from metal. However, these devices are generally limited to a single task, and sized for a specific product – for example for fitting the lid to a particular size of glass jar.
If production should switch to a different product, the sourcing of a suitable gripper could prove a production bottleneck.
However, it is now possible to produce robust and lightweight plastic grippers using 3D printing with igus tribo-filaments, and Treotham reckons that the whole process is 85% cheaper and 70% faster than producing the equivalent metal part.
Treotham has been offering tribologically optimised igus 3D print filaments for 3D printing since 2015. So long as the CAD data are available, it is easy to fabricate a gripper using an additive process with self-lubricating iglidur high-performance plastics that are optimised for wear and friction.
Plastic grippers are not only seven times lighter than metal grippers, they are also much more cost effective.
Treotham also offers five other igus filaments for the printing of wear-resistant parts for a wide variety of applications. Compared with standard materials such as polylactide, these high-performance plastics are up to 50 times more wear-resistant and can be processed on all standard 3D printers.
Treotham Automation
1300 65 75 64
www.treotham.com.au