MAINTAIN PRECISE VISION WITH SICK'S 3D SENSORS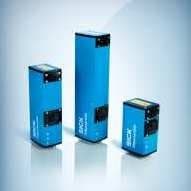 The TriSpector1000 from SICK is a stand-alone solution for 3D-sensor applications.
With its intelligent inspection tools, it is suitable for a diverse array of applications relating to the quality control of consumer goods and packaging.
The image-processing sensor boasts an exceptionally high resolution for the detection of the most subtle features, easy configuration and operation, and the ability to output directly usable measured values in millimeters for all inspection dimensions. 
Optical inspection and monitoring of goods and packaging serves to reliably detect faulty product features, incomplete packaging units, or insufficient labeling, and so on.
Without adequate sensors, there is an increased danger of breaks, mis-assembely, or other errors in safety and design.
The TriSpector1000 makes it possible to reliably manage numerous 3D inspections of dimensions, quality, and completeness across a wide range of industries.
In terms of fittings, the vision sensor is amply equipped: It features a rugged, anodized aluminum housing resistant to a variety of media, offers the choice between IP 65 or IP 67 enclosure rating, and is available with a front screen made from either glass or break-proof PMMA plastic.
Thanks to laser triangulation, measurement is independent of product factors such as color, shape, gloss, brightness, patterns, surface texture, or any moisture on the product. Moreover, intensity data can be recorded by the vision sensor, allowing it to check for the presence of labels or imprinted patterns.