Published 23-01-2020
| Article appears in February 2020 Issue
MAGNETIC TOOLS BRING PLATES TOGETHER FOR WELDING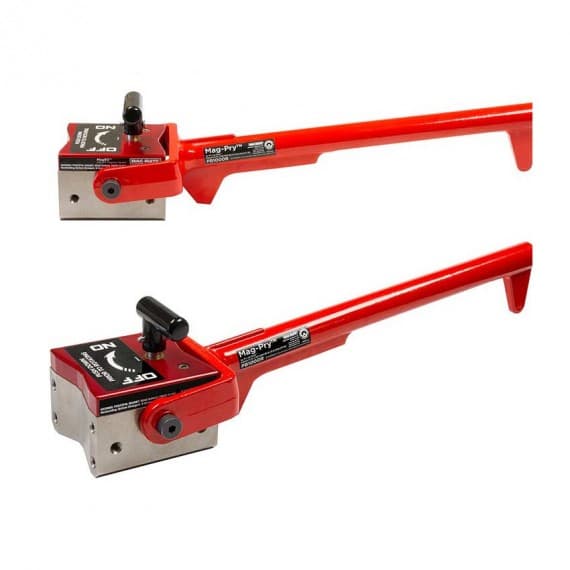 When butt-joining steel plate, getting the surfaces properly aligned for welding can be a problem. The traditional method involves temporarily welding a fulcrum arch to one of the plates and inserting a bar to lever the plate to a level position. After welding, the arch has to be broken or ground off and the surface refinished.
Mag-Mate Mag-Pry sheet aligning tools reduce this time-consuming procedure to a matter of seconds by holding the plates in perfect alignment at the flick of a switch (as shown in this video).
Available in two different sizes, each Mag-Pry device combines a strong pry bar with a powerful on/off permanent magnet clamp and its own fulcrum point to enable effortless and time-saving alignment of butt-joined steel.
These alignment tools, available in Australia from Serpent & Dove, are suitable for all plate and seam work, including under foot, on vertical surfaces and even overhead.
Serpent & Dove - Applied Magnetics
02 9971 7577
www.serpent-dove.com