MAGNETIC TOOL AND CABLE HOOK STICKS TO ANY STEEL SURFACE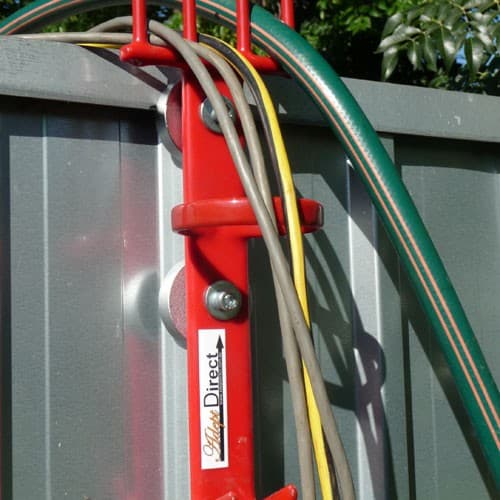 Adept Direct has come up with a powerful magnetic hook for hanging tools, hoses, power leads and cables. The Magnetic Tool and Cable Hook features dual high-strength magnets that hold it to any steel surface.
The magnetic hook can be mounted on steel framing, Colorbond fencing, steel cladding, steel purlins etc. And, as it is made with a steel frame that is plastic coated it is not conductive.
These magnetic tool hooks are so handy they can be moved to any area that requires tool or cable hooks, in a few seconds. No tools are needed as there are no bolts or screws to undo. Simply shift the magnetic tool hook sideways and reattach.
One multipurpose magnetic took hook safely supports leads, air lines, electrical cable and some tools. It is ruggedly constructed with durable zinc plated magnets and cable hook, and is finished in high-visibility red plastic for increased safely.
The cable hanger measures 130mm wide, is 360mm high and weighs 1.5kg. Industrial power lead hooks are also available in economical 10 packs.
For applications where there is no steel structure for the magnetic hanger, Adept Direct also supplies a Screwed Cable Hanger Bracket.
Adept Direct
www.adeptdirect.com.au