MAGNETIC RESONANCE TECHNOLOGY TO TRANSFORM COPPER INDUSTRY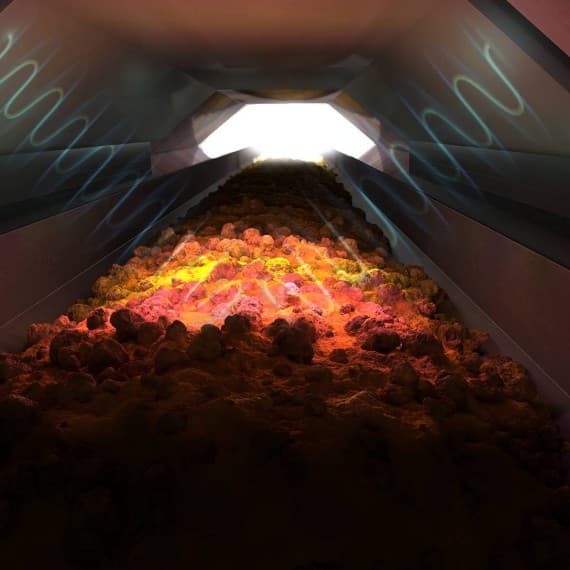 Technology developed at CSIRO has led to the release of a novel copper ore sorting analyser that promises to dramatically reduce energy and water use by copper miners. The novel analyser is being brought to market through NextOre, a new company created by RFC Ambrian, Advisian Digital and CSIRO.
The analyser uses magnetic resonance technology to reliably grade copper ore before processing. This enables large volumes of waste rock to be rejected before it enters the plant, significantly reducing the amount of energy and water needed for processing.
CSIRO Research Director Nick Cutmore says the new analyser will transform the global copper industry and reduce its environmental footprint. "NextOre has identified 59 mature copper mine sites where the analyser could be applied to extend their life, capturing 35 per cent of global copper production," claims Cutmore.
"The solution could also enable undeveloped, low grade mines to be brought into production, so the economic benefits are huge," he adds.
The analyser uses the magnetic resonance technology in much the same way as medical MRI analyses a human body – to rapidly and accurately detect ore grade. In comparison, other ore sorting analysers only go "skin deep" to detect mineral particles on the surface of ore, producing less reliable results.
While the productivity benefits vary depending on the characteristics of the ore body, the analyser has the potential to more than double average ore grades once sorted, and could reduce processing costs in some copper mines by up to 20 per cent.
In its first year, NextOre will focus its efforts on engaging the South American and Canadian copper markets. However, in addition to copper, the magnetic resonance analyser can also be applied to gold and iron-bearing ores.