Magnetic muscles for heavy steel lifting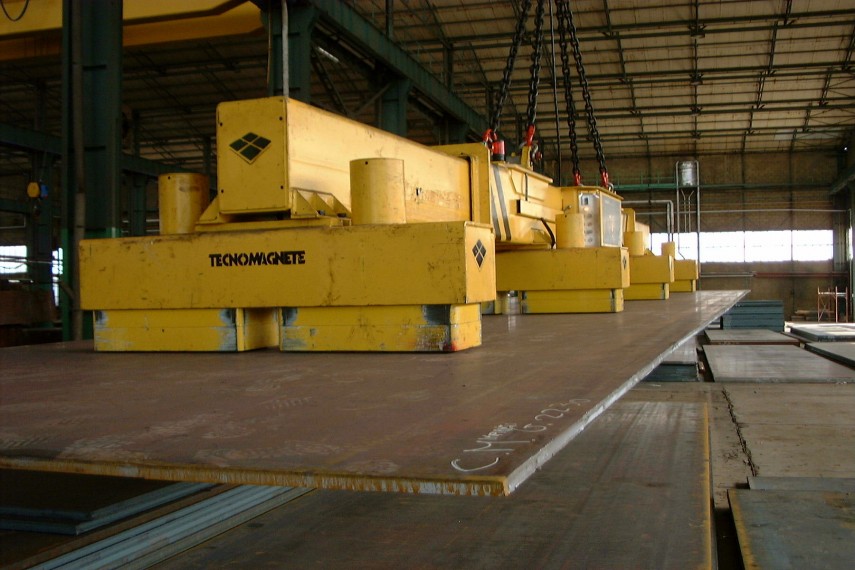 When it comes to lifting and handling heavy steel items there is no more efficient way than lifting magnet systems from Serpent & Dove – Applied Magnetics.
As Australian distributors for Tecnomagnete of Italy, Serpent & Dove has supplied both Permanent and Electro-Permanent Magnetic Lifters for a multitude of steel lifting duties.
Standard lifting magnet systems are available for steel plate up 16 metres as well as systems for billets, slabs and coils.
The Tilting Beam magnetic lift system is capable of lifting steel plate from a vertical position (such as in storage racks) and then transferring the plate to horizontal for loading to a cutting table or truck.