MAGNETIC GRAVITY GRATE REMOVES METAL CONTAMINANTS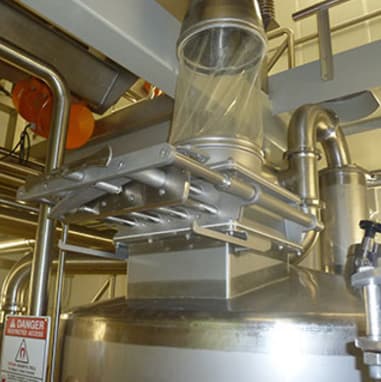 On show from Aurora Process Solutions at AUSPACK 2017, the Force10 Magnetic Gravity Grate is designed to reduce the risk of product recalls and damage to brand reputation. The unit can remove metal contaminants in a wide range of industries, including challenging process environments.
The gravity grate incorporates an ultra-high-intensity staggered magnetic bar configuration that is designed to provide maximum product coverage, enabling the unit to perform high-performance separation of ferrous and submicron paramagnetic contamination, including longitudinally aligned items that metal detectors can miss.
The high-quality rare-earth magnetic elements are housed in a novel "quick-clean" drawer system, which makes it easy to remove the contaminants after separation.
There are a large variety of transitions and connections available to enable the integration of the Force10 Magnetic Gravity Grate into any process flow, and its highly flexible design can accommodate a wide range of line sizes, flow rates and product characteristics.
These gravity grate units can be installed at various stages of process flows, for example: on outlets of rotary valves, chutes and conveyors; in chutes feeding packers; in bulk intake areas; prior to critical or delicate process equipment; and immediately prior to metal detecting equipment to reduce the likelihood of downtime.
Aurora Process Solutions
auroraagencies.co.nz