MAGNETIC ENCODER IS CERTIFIED FOR SIEMENS ENVIRONMENTS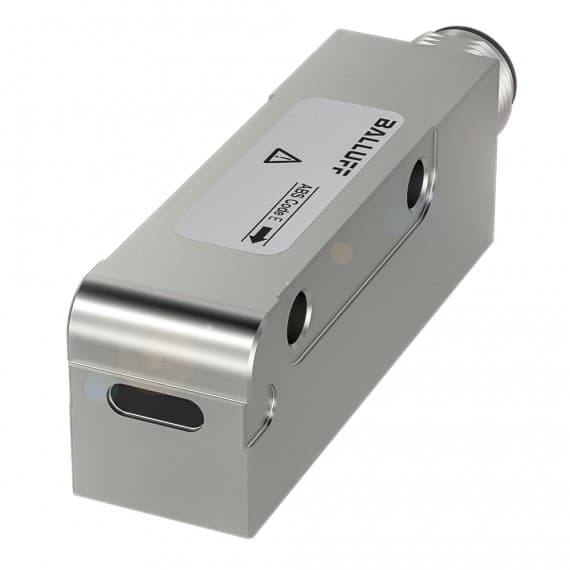 Balluff has added a new Siemens certified encoder system to its range of SGA series magnetic encoders. Its latest BML absolute magnetic encoder is suited to applications that demand absolute end-of-travel and positional accuracy. It features a simple Drive-Cliq interface and is Siemens certified for easy integration into Siemens controller environments.
The linear measuring system is suitable for long distance measuring - up to 48m - as well as high precision measuring. It is accurate of up to ±12µm and has a resolution of 1µm.
It's designed to be a simple retrofit, with plug and play installation for easy assembly into the drive system. While a comprehensive range of diagnostic functions ensure reliable operation and efficient maintenance.
Set up is also easy, as the controller automatically detects the sensor and its basic settings. Plus it gives users the option of disengaging and then re-engaging with the tape for increased flexibility. This opens the door to simple, economical solutions even for the most demanding applications, whether in the field of automation or machine tool building.
The BML absolute magnetic encoder is particularly well suited to the creation of speciality machines. And as the system works magnetically, it's also well adapted to difficult work environments such as areas that experience wide temperature changes or are exposed to dirt, dust and oil. This in turn reduces system wear and enhances longevity.
A compact form factor means the BML absolute magnetic encoder can be easily integrated into existing applications. The measuring system will fit into the tightest mounting conditions and a generous 1.3mm read distance also facilitates easy installation.
Balluff
1300 225 833
www.balluff.com