Maer Rotary Trimmers Ultra-Clean solution for ESL Milk
24-10-2014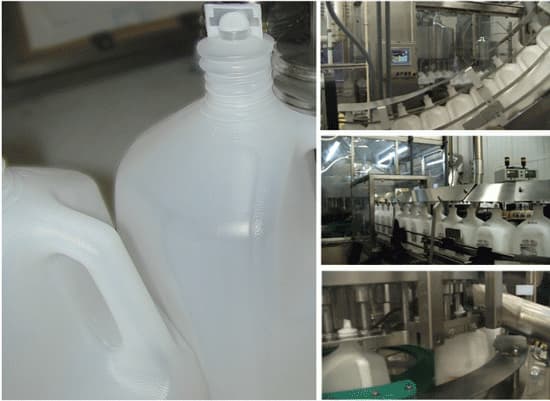 MAER S.A of Girona Spain, specialists in the design and manufacturer of high speed rotary trimmers for the neck cutting of plastic bottles and containers, have recently installed a ST Series of trimmer for a dairy processing plant in the US.
The milk bottling plant is used for filling HTST processed dairy products that have an extended shelf life (refrigerated) of up to 29 days for fresh milk.
The HDPE plastic 3.8L (one gallon) milk bottles are manufactured onsite by a sterile air blow moulder and are created with a sealed neck. The Maer ST900 Spin Trimmer, which is located within a Class 100 Hepa Filler enclosure trims the neck and then the bottle is filled within this sterile environment by a rotary filler.
A compression lined screw cap is sanitised using H202 and UV light treatment and is  applied immediately after filling, prior to exiting the sterile enclosure.
MAER is represented in Oceania by HBM Packaging Technologies.