MACK LAUNCHES NEW SLIP RESISTANT RANGE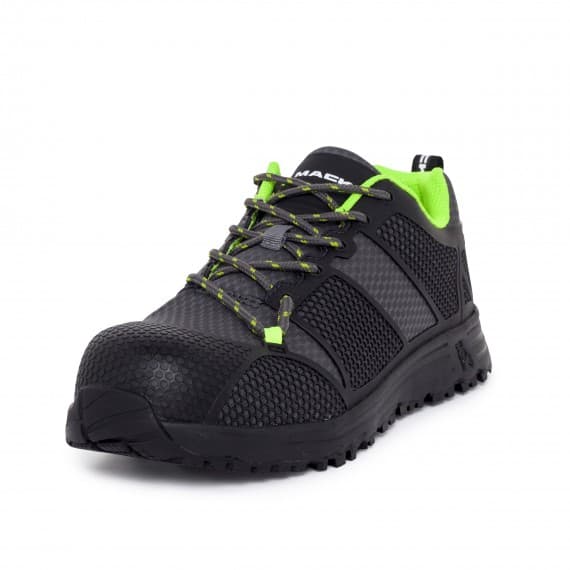 MACK Boots has launched a new range of slip resistant occupational footwear designed to improve worker safety.
The new range has lifted the bar for workplace safety, exceeding the Australian standard (AS/NZS 2210.5) by 159%.
According to Workplace Health and Safety QLD, workplace slips are a major cost to businesses, accounting for 256,000 lost work days and over $60 million.
And in the US, 25 percent of all injury claims are due to workplace slips.
In the hospitality industry 11 percent of grease burns are precipitated by a slip and up to 2.5 slips occur for every 40 hours worked.
Slip resistant footwear can reduce these incidents by 54 percent and is the most cost effective intervention for reducing slips in the hospitality industry.
Also, for every 0.1 increase in the friction coefficient, slips are further reduced by 21 percent. 
Dr Caleb Wegener, Head of Footwear Research and Innovation at MACK, says the Traction Control Range is designed on the walking movement of the foot.
MACK boots maximise ground contact area through each phase of the gait cycle. The tread pattern also has a unique design based on foot loading patterns and hydrodynamics to optimise fluid dispersion from the shoe-ground interface, which is paramount to reducing slips.
These engineering features result in a range, which is outperforming the market-leading brand in the UK and US on the critical heel-slip test component of the standard, says Dr Wegener.
The new MACK Traction Control Range consists of five styles of safety and non-safety footwear for the breadth of applications in the industrial, cleaning, hospitality and healthcare markets.
MACK Boots
Ph: 1300 350 216