MACK LAUNCHES NEW SAFETY BOOT RANGE TO SUPPORT FLAT FEET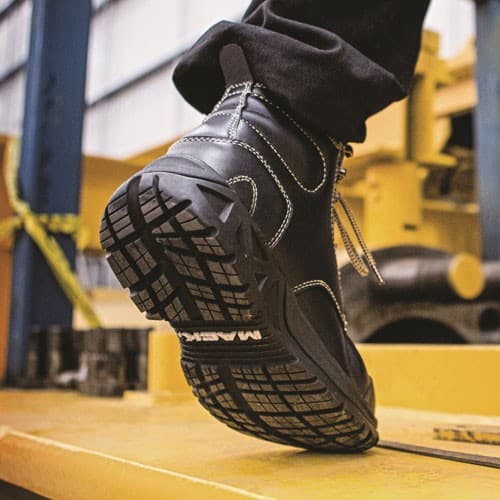 Workers suffering from aches and pains due to flat feet can now receive new levels of support.
Mack has launched a new range of work boots specifically designed to provide additional support on the inside of the foot and provide a stable base for workers that wear arch supports or orthotics.
People with flatter feet suffer from increased rates of foot pain and discomfort compared to those in the general population.
The increased levels of foot pain are typically due to the overuse of muscles and tendons trying to stabilise the foot and ankle to efficiently transfer power from the muscles to the ground.
The new M-WRAP™ range is engineered to provide targeted medial support on the inside of the foot, while integrating classic styling with modern innovation.
Medial wrapped midsole design provides rearfoot stability for those that need it.
The M-WRAP™ sole unit is modelled on foot movement patterns for optimised traction and performance on a firm surface.
The M-WRAP™ range consists of eight styles for a broad variety of industry sectors that require safety footwear.
Mack Boots
Ph: 1300 350 216