MACK BOOTS' INNOVATIVE NEW BOOT TO PROTECT AGAINST SIDE IMPACT
27-07-2016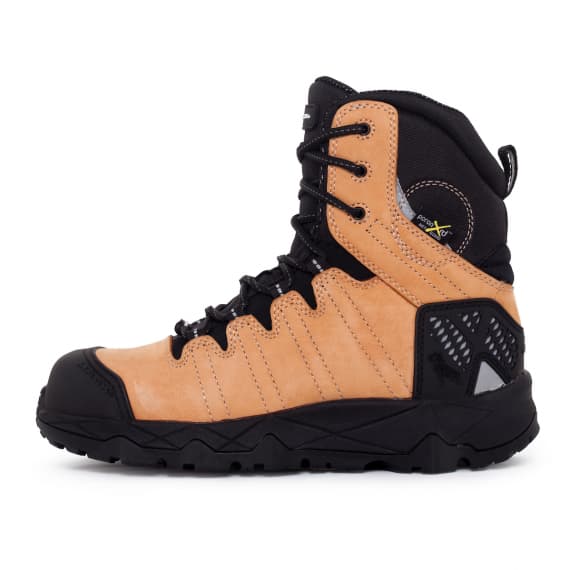 In the world of manufacturing protective footwear is imperative, and with the new innovation by MACK BOOTS, your foot and ankle have just gotten safer.
Impact injuries are frequent in the areas not protected by the toecap in your traditional safety footwear. However, to provide a complete, Mack has just announced their all-new Granite II, a boot that is certified to protect the foot from impact.
Providing protection for the top, side for the ankles and bottom for the sole the boot provides all around protection.
The Granite II features a metatarsal guard over the top of the foot, and an ankle guard on the side that are constructed from high energy absorbing foam that maximises protection without minimising comfort.
Designed with performance in mind, the Granite II meets the requirements of the foot and ankle on harsh terrain.
"The design and development process of the Granite II has considered the footwear as a complete structure, rather than developing each individual component separately, this ensures harmonised function from the foot to the ground." says Dr Caleb Wegener, Footwear Research and Innovation.
The sole unit and upper designs for the boot feature independent areas of flexibility and stability, that are based on the specific foot and ankle requirements during each step of the walking cycle.
The lightweight design also helps to minimise fatigue at both the local muscle level and generalised worker fatigue, improving both safety and productivity.
The Granite II is available in both honey and black and large range of sizes to fit the requirements of workers that need protection from the top, side and bottom.
MACK BOOTS
Ph: 1300 350 216
mackboots.com.au