Published 21-03-2019
| Article appears in February 2019 Issue
MACHINERYHOUSE HAS A NEW HOME IN SOUTH ISLAND NZ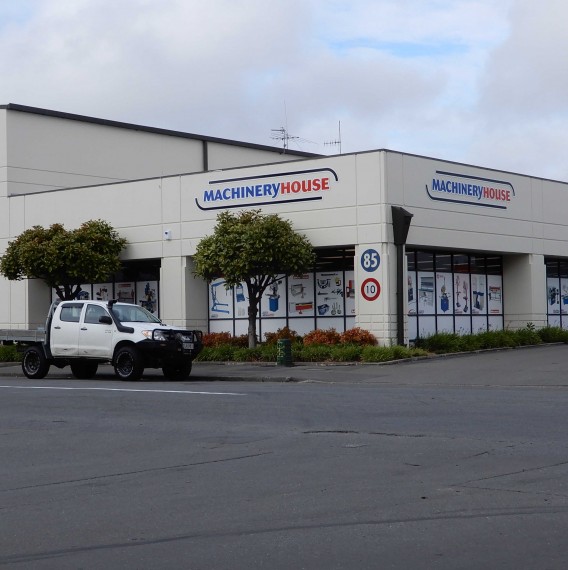 MachineryHouse has continued its expansion across the ditch with the opening of a second branch in New Zealand. The new Christchurch MachineryHouse joins the existing branch in Auckland, and will greatly improve the service to customers all over the South Island.
The new retail operation opened in January, boasting 2300m2 of showroom space, with six staff, headed by branch manger Trevor Cassidy-Clark who has more than 30 years' experience in the engineering industry.
According to Miles Donald of MachineryHouse, the new branch was fast-tracked in response to customer demand from the South Island. "They were saying they need someone down there that holds a lot of product and has the experience and the technical advice to not just to sell but support the product as well," says Donald.
"It's been about 8 months in the making, but this will absolutely mean that our South Island customers have better pricing by eliminating freight costs as well as being able to go into the store and touch the product, see what it is and make an informed decision; it's also having our technicians in the south island to complement what we sell."
Prior to the Christchurch opening, it used to take MachineryHouse anything from three to five days to deliver to the South Island from the Auckland branch, so the new facility will greatly reduce the time for a customer to get their tools and machinery.
The staff in Christchurch are currently gearing up for the South Island's own engineering and technology event, SouthMach, which will be held at the Horncastle Arena in Christchurch on the 22nd and 23rd May 2019.