MACHINERYHOUSE HAS A NEW HOME IN MELBOURNE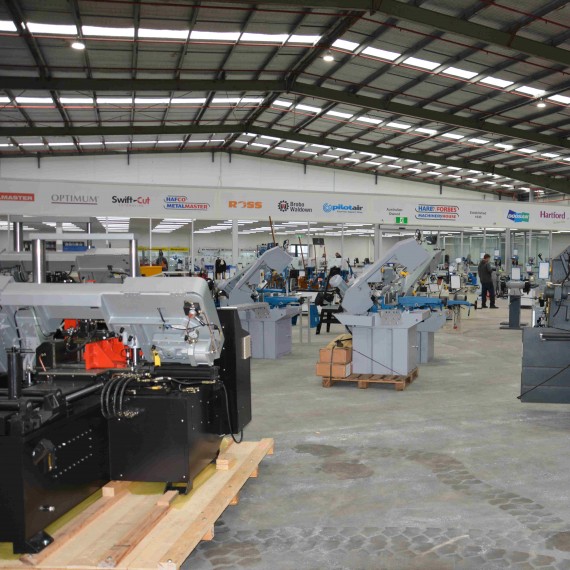 For a company that is almost synonymous with the term "in the shed", the new Hare & Forbes Machineryhouse branch in Melbourne could not be further from the point.
Earlier this year, the company moved just 4km down the road from its previous premises and into a new century so far as facilities are concerned.
Not that the new showroom and warehouse in Dandenong South are any larger than those they replaced. At 5500m2, the new facility is almost exactly the same size as the two separate buildings the Hare & Forbes Melbourne team used to call home.
It is, however, a 21st century building, built to modern standards and using modern technologies. This means, for example, double-glazing throughout and state-of-the-art sensor-controlled LED lighting.
The result is a fresh, clean and bright look that is drawing praise from staff and customers alike.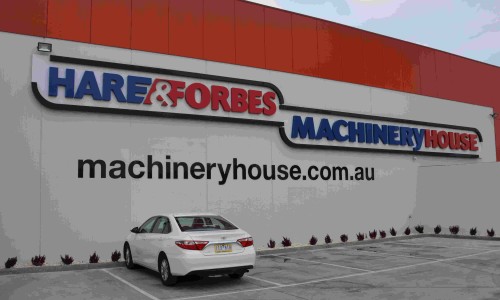 "All 30 of our existing staff made the move," says Branch Manager Andrew Wearne, "and they all love the new premises."
Operationally, the new setup, with the showroom, centre store and main warehouse all under the one roof makes life considerably easier for the staff, with a streamlined stock flow and easy access to the multiple loading bays.
The main warehouse has been designed to hold 30 days worth of stock, although Wearne estimates it at more like two to three months worth.
At the front of house, the showroom is spacious and brightly lit and populated with all the usual Hare & Forbes suspects, with CNC and conventional machine tools together with sundry other workshop equipment, accessories and consumables.
"Our customers certainly seem to like the new showroom," says Wearne, "and seem happy to spend longer browsing than they did at the old showroom." He also remarks that the new showroom seems to appeal more to female customers, who may have previously been put off by the ambiance of the original showroom.
"All told, the move has been a tremendous success," says Wearne. "An we now have a facility that not only increases our engagement with the people of Melbourne, it puts us in a better place to service the high demands of our customers from all over Victoria."