Published 18-06-2019
| Article appears in June 2019 Issue
MACHINERY RANGE IS A CUT ABOVE FOR ADVANCED MATERIALS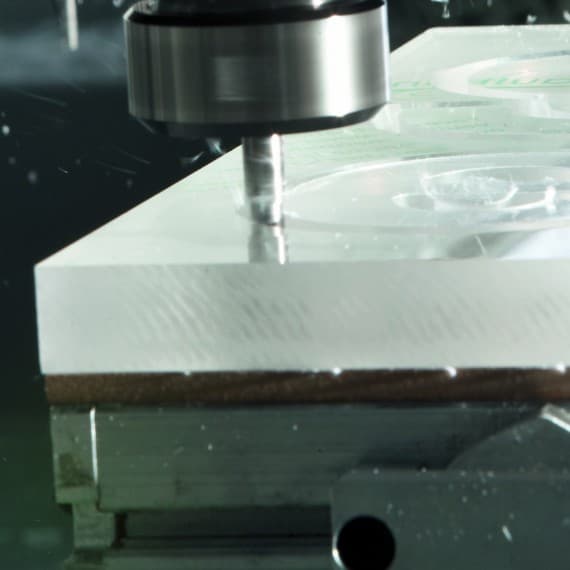 A global company probably better known in Australia for its woodworking machinery is making serious waves in the market for machining plastics, composites and thermoformed materials.
Fresh from celebrating its 50th anniversary and recently moving into its new Australian headquarters campus, Biesse is attacking the advanced materials market with a range that includes CNC routers, beam saws, waterjet cutting systems, sanders and thermoformers.
Aldo Mostacci has a long history in the engineering plastics market, and is the Oceania Brand Sales Manager for Advanced Materials at Biesse. He sees the company's traditional woodworking strengths as a positive sign for the advanced materials sector.
"Back in the mid-1990s, that's exactly what we were using – there were no dedicated machines for milling plastics, so woodworking machines were used," says Mostacci.
The Biesse Advanced Materials Portfolio shares the same European design and quality standards, with large, heavy and rigid bases that guarantee high-precision machining at high throughput rates.
It also gives them other high-quality design features, such as gantries that are driven on both sides to reduce stresses, provide improved machining quality and increase reliability using helical rack and pinion drives to maintain accuracy of travel throughout the extended lifetime of the machine.
Where the advanced materials machines differ from their woodworking cousins though is in the tools provided, with a choice of three different knives that between them offer CNC cutting capabilities covering a full range of plastics, foams, composites and other materials.
So, whereas a typical CNC router would use a rotating bit for cutting, Biesse offers the additional option of a drag knife, an oscillating knife and a cutter wheel, each installed on the tool head.
The oscillating knife is particularly useful in providing a vertical cut into foam-type materials, while the drag knife (rather like a pizza cutter) is ideal for cutting materials such as fabrics, acoustic panels and the like.
Engineering plastics are a key market for Biesse machines, a point not lost on Aldo Mostacci, who has worked in the area for over 20 years before joining the company.
"This is a key specialisation," he says, "with the end uses for plastics expanding into so many areas, from signage to construction, there is huge potential for CNC machinery, whether it's cutting intricate outlines for signage and display material or shaping of architectural facades with CNC routing," says Mostacci.
He is also keen to point out the huge array of plastics and other materials that the Biesse machines can cut with such high precision and speed.
"There's always demand for using nylon, polyethylene, polypropylene and acetal," he says, "and we can add to productivity with features such as the ability to cut and polish plastics in a single operation."
Other key materials capabilities include the ability to cut solid aluminium and aluminium composite materials, together with other architectural materials such as cement fibre and plasterboard.
In terms of usability, Biesse machines are highly flexible. They not only come loaded with the company's own CNC software, they can also be operated using any other industry-standard software, making them easy to integrate into an existing machining operation.
Biesse recently opened its Sydney HQ and called it "Oceania Campus". This is because training is one of its key functions: training for both users and particularly for its own service technicians.
"Remarkably," says Aldo Mostacci, "50 per cent of our Australian staff are service technicians – and that's up 20 per cent in the last 12 months."
Add to that a spare parts inventory of around $5 million, and you begin to appreciate that Biesse means business in keeping its users' machines up and running – without having to wait for expertise or hardware to come from Europe.
Biesse Group
1300 243773
www.biesse.com