MACHINE GUARDING: HELP SHAPE SAFETY CULTURE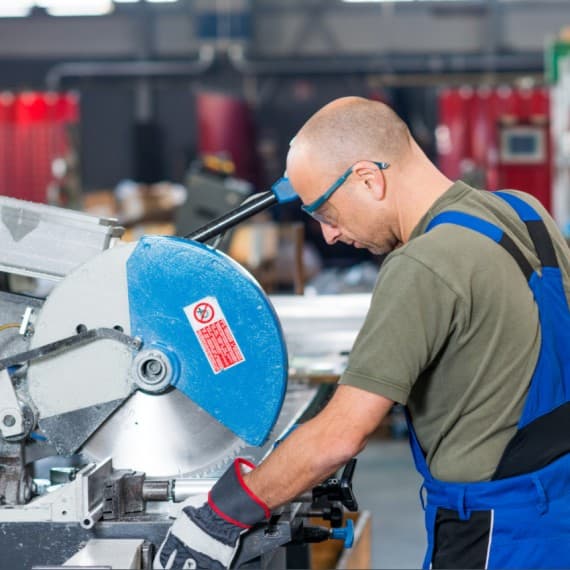 If you've ever seen the fallout from poorly guarded machinery you will no doubt be motivated to ensure it doesn't happen again. The traumatic injuries associated with this hazard are as horrific as they are avoidable, and they are occurring all too frequently in the wood and metal manufacturing industry.
The Centre for Work Health and Safety is in the early stages of creating a tool to make manufacturing workplaces safer, better places to work in.
As part of the project, the centre is running a series of surveys to gather data from manufacturers. There are only 30 places remaining, and time is running out for companies to secure their places in the study.
Skye Buatava, Director of the Centre for Work Health and Safety says the field of injury prevention has progressed beyond engineering, education and enforcement to improving resilience and safety culture.
"It's not just about having technical systems in place; 'safety culture' is as much a part of the picture as any of these other factors when it comes to injury prevention," says Buatava.
"The safety culture concept takes a holistic approach to injury prevention and reflects an organisation's shared perceptions and behaviours in relation to safety.
"It's about why you do safety as much as how you do it."
The centre is teaming up with the Griffith University Safety Science Innovation Lab to improve safety culture and leadership within the manufacturing industry. The research aims to demonstrate the link between management characteristics, safety culture, and safer use of machines by young workers in 'traditional' heavy manufacturing industries (eg metal and wood).
"Over the next six months, the centre will be developing and trialling an industry-specific safety culture toolkit that includes: a free safety culture survey, results report and debriefing; as well as a free online training course for supervisors and managers," says Buatava.
"This information will help each business identify opportunities and learn how to improve its safety culture.
"We want the toolkit to reflect the industry so we're talking to managers and workers in wood and metal manufacturing who are willing share their experience and insights.
"We will use this information to develop the toolkit, and then invite participants to take part in two short surveys between May and October this year."
If you run a manufacturing business, know someone who does, and are keen to get involved, you can sign up here.
Centre for Work Health and Safety
www.centreforwhs.nsw.gov.au