MACHINE AUTOMATION CONTROLLER EXPANDS PROTOCOL SUPPORT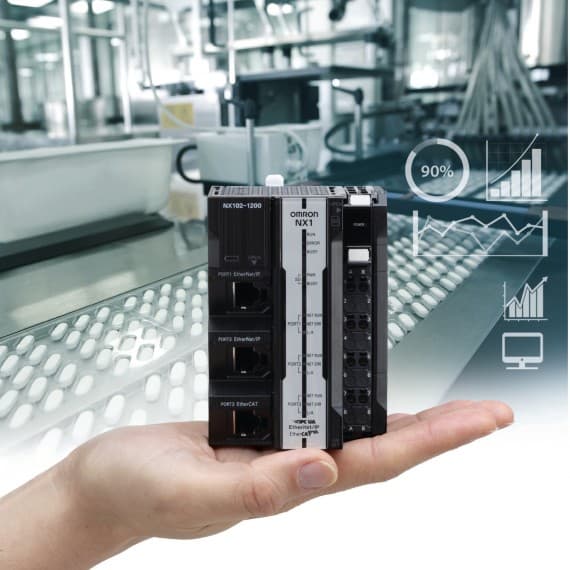 The latest version of the Omron NX1 Machine Automation Controller combines a compact design with powerful functionality via the Open Platform Communications Unified Architecture (OPC UA), designed specifically for reliable, secure and easy control of data exchange between machines.
Based on Omron's own multicore technology, the NX1 combines high speed with high-precision machine control. It provides real-time information traceability to meet quality standards as it can send the collected data to a host IT system securely via an OPC UA server interface without a gateway.
When equipped with the NX-HAD4 analogue input unit, the NX1 can collect data from four channels simultaneously at a 5µs sampling speed, which is reckoned to be industry's fastest monitoring.
Just 66mm wide, the compact controller offers synchronised control for up to 12 axes via EtherCAT and up to 32 via local NX I/O units with 1ms cycle time. The NX1 is the world's only controller to include both EtherNet/IP and EtherCAT, providing flexible and integrated safety across the manufacturing plant.
Omron Electronics
1300 766 766
www.omron.com.au