MACHINE AND FILM COMBINE FOR ULTRA-HYGIENIC PACKAGING
27-06-2017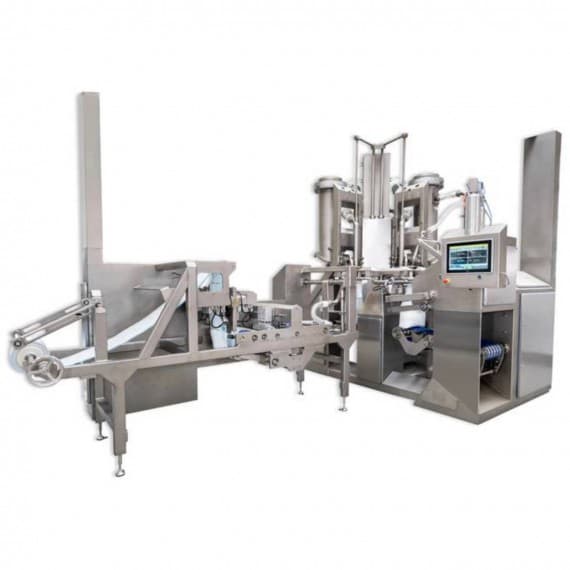 Available from Haver & Boecker Australia, the Roto-Packer Adams Care-Line is a novel ultra-hygienic form, fill, seal polyethylene packaging machine for powder-type products made by Behn + Bates.
The development of the new machine was undertaken in close collaboration with a key customer to ensure industry requirements were met. At the same time, a PE film manufacturer created a new double-layer gusseted film for optimal product protection.
The result is the Roto-Packer Adams Care-Line Edition, which combines the new machine with newly developed double-layer PE film bags for maximum product protection.
The design of the machine reduces the number of spaces where dust can collect and guarantees optimum cleaning. There are no open threads, edges or drill holes in the sectional steel frame, removing any points where product dust can build up. The inclined edges and rounded corners allow for easy dust removal.
There are virtually no machine parts such as screws or nuts that could fall into the product during filling.
As with all FFS machines, each bag is formed from an endless gusseted film, which is then filled and sealed. However, the Care-Line is the first machine capable of sealing PE film bags up to the outer edge. This produces perfect edge definition to better protect the bag contents from vermin, dirt and deterioration.
Haver & Boecker Australia
08 6240 6900
www.haveraustralia.com.au