LUMIGEN UNVEILS NEW LED FLOODLIGHT
05-06-2014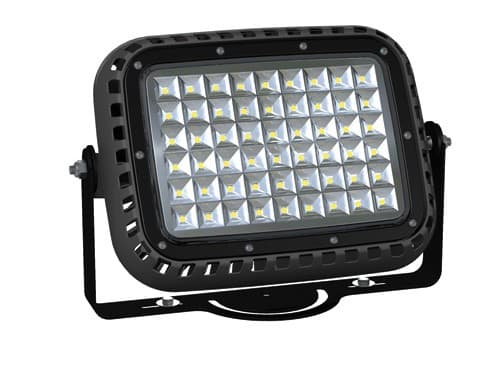 Lumigen LED has launched the new marine grade IP68 Floodlight with a broad range of industrial applications.
This innovative, sleek, industrial designed floodlight is constructed from aeronautical grade aluminium alloy with an 8 micron anodized coating.
A tempered glass lens safeguards the NICHIA LED chips and MeanWell driver.
The floodlight is IP68 rated and fully SGS tested for anti-corrosion, temperature
-40°C to 60°C, marine level vibration and dust/water.
The range includes 4 wattage variations from 80W to 150W, all with a 5-year warranty.
It is available in 65° and 110° beam angle and colour temperature of 3000K, 4000K & 5000K.
It has a high lumen output and excellent thermal management design coupled with multiple mounting options.
The IP68 Floodlight is ideal for marine, mining, oil & gas, cold rooms, petrol stations, parking lots and security.
Crisptech Pty Ltd
Ph: 07 3120 8700